North Carolina's Coalesce Beauty Brings Solutions to Student Debt While Offering Alternative Work Experiences to the Typical 9 to 5
6/27/2018, noon | Updated on 6/27/2018, noon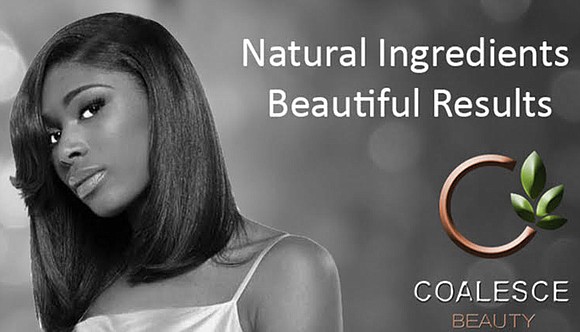 North Carolina's Coalesce Beauty Brings Solutions to Student Debt While Offering Alternative Work Experiences to the Typical 9 to 5
Coalesce Beauty founder and CEO, Theresa Watson, its principals and shareholders recently announced their newly created Student Ambassador Program, designed to give students at Historical Black Colleges & Universities (HBCU's) an opportunity to "earn while they learn." Matriculating students at HBCU's can now earn commissions at a rate of 16% for every dollar sold of Coalesce Beauty products while developing valuable sales skillsets via the company's high-tech sales training platform which will be delivered via video.
The program is dedicated to helping increase the graduation rate of HBCU students by providing them with alternative income opportunities without having the required time constraints of your typical 9 to 5. This initiative encourages fiscal responsibility and provides a vehicle to assist students in paying off their tuitions and fees prior to graduation. "With the current student loan debt reaching twice the national credit card debt of Americans, we must address the need of our students to offset the debt levels they face upon graduation. We believe, our Ambassador Program offers a seamless solution to an overwhelming fiscal crisis affecting many of today's youth," says Watson.
Coalesce Beauty is a natural body and hair product manufacturer located in Chapel Hill, North Carolina.