Chicago Public Library Invites Teens to Imagine Doing More! This Summer
6/27/2018, noon | Updated on 6/27/2018, noon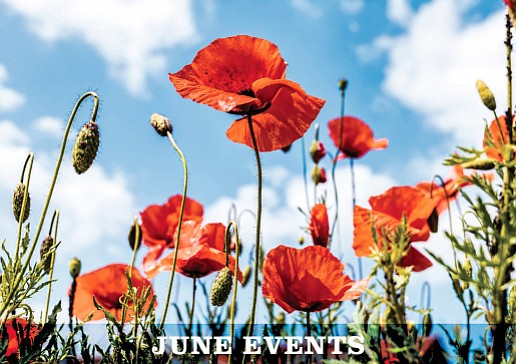 Chicago Public Library Invites Teens to Imagine Doing More! This Summer
Chicago Public Library invites teens to participate in the 2018 Teen Summer Challenge, Imagine Doing More!, available now through September 1. CPL challenges teens to make a positive impact in their local environment, individually, in pairs or groups. Teens choose one environment to investigate and change (natural, neighborhood or social-emotional), and one of four possible actions (volunteering, creating campaigns, developing projects or coordinating programs). Learn more atchipublib.org/ImagineAtCPL.
Teens are encouraged to sign up in-person at their neighborhood branch or online. The self-directed challenge is easy for teens to follow with four phases of participation. Whether it's pledging to reduce their carbon footprint, develop a blog, build a garden or create a photography exhibit, teens' ideas and solutions for improving the environment will be shared and celebrated. Teens can potentially earn service-learning hours, see their work recognized on the CPL website, and develop experience relevant for college or a future job.
"At CPL, we believe that empowering teens to investigate what matters most to them, and guiding them to develop ideas and solutions to make a positive impact on that area, leads to a deeper connection with their summer learning and helps builds self-confidence," said Chicago Public Library Commissioner Brian Bannon.
This year as part of the challenge, Imagine Doing More! invites teens to participate in partner institution challenges to improve the quality of their Chicago environment. All partner institutions will host Incubation Days at branches citywide to introduce unique real-world challenges for teens to solve, including:
• Adler Planetarium: Reduce Light Pollution in Chicago!
• Chicago Architecture Foundation: Design Your Neighborhood!
• Chicago Botanic Garden: Defend Chicago's Native Pollinators!
• Environmental Law & Policy Center: Improve the Air We Breathe!
• WE: Make the World A More Inclusive Place!
As part of CPL's commitment to nurture learning for all ages, CPL teen librarians and mentors create engaging and welcoming spaces designed to develop teens' 21st century skills through interest-driven programs. Teen participants gain access to state-of the-art technology and digital resources, and discover connections to college and career pathways.
Programming, workshops, events and more take place year round at various CPL branches, including 12 dynamic YOUmedia locations. Designed to inspire collaboration and creativity, YOUmedia programs emphasize digital media, making and mentorship by engaging teens across a variety of core content areas including graphic design, photography, video, music, 2D/3D design, STEM and hands-on making. By the end of 2018 CPL will have 20 YOUmedia locations in branches citywide, including its flagship at Harold Washington Library Center, thanks to the support from Mayor Rahm Emanuel and the City of Chicago.
Imagine Doing More! is made possible thanks to the generous support of BMO Harris Bank, Allstate, the Hive Chicago Fund at Chicago Community Trust, the Susan Crown Exchange, the Oppenheimer Family Foundation, and other generous donors to the Chicago Public Library Foundation.
Imagine Doing More! is running now through September 1. Use #ImagineAtCPL and #CPLteens on social media to join the conversation and follow YOUmedia on Twitter (@YOUmediaChicago), Facebook (youmediachicago) and Instagram (youmediachicago). To learn more about self-direct activity guides, events and more, visit chipublib.org/ImagineAtCPL.