Goya Gives Initial Donation of Three Tons of Food to Victims of the Volcano in Guatemala
6/20/2018, noon | Updated on 6/20/2018, noon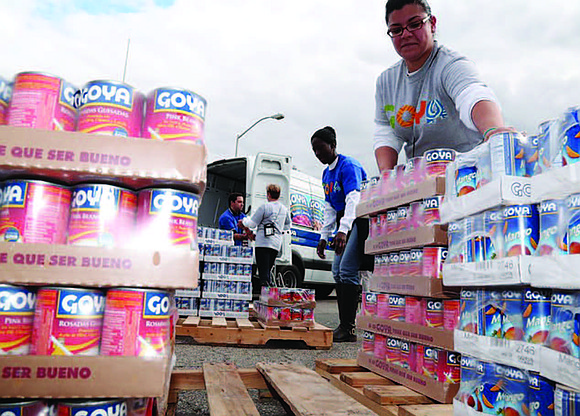 Goya Gives Initial Donation of Three Tons of Food to Victims of the Volcano in Guatemala
Goya Foods, America's largest Hispanic-owned food company, has made an initial donation of three tons of Goya products, including canned beans, meat, and vegetables to victims of the volcano in Guatemala.
It has been a devastating time for the people of Guatemala and we are diligently working with officials and organizations to ensure that the people who need it the most will directly receive the food, said Joe Perez, Senior Vice President of Goya Foods. Our thoughts and prayers go out to all those affected by the volcano and we thank everyone who is helping to make this donation possible.
The donation is part of Goya Gives, a national initiative committed to promoting and supporting the overall well-being of communities through social responsibility.