So Fresh Saturday Returns To Take Over Englewood's Parks For A Sixth Year
6/13/2018, noon | Updated on 6/13/2018, noon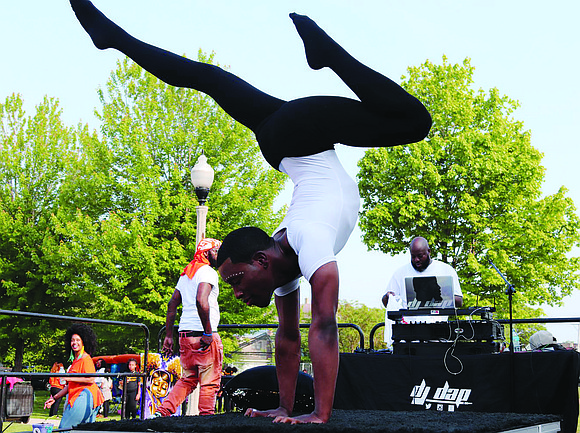 So Fresh Saturday Returns To Take Over Englewood's Parks For A Sixth Year
BY KATHERINE NEWMAN
In Chicago's Englewood community, So Fresh Saturdays are in full swing and the next installment will be held on June 16 from 2 p.m. to 6 p.m. at Moran Park, 5727 S. Racine. The community event is open to
the public and offers free food, live music, information from community resource providers, giveaways, and fun for all ages.
So Fresh Saturday is presented by the Residents Association of Greater Englewood (RAGE). RAGE provides a voice to the residents of Englewood through meetings, events, forums, and conferences. There are over 300 members of RAGE who gather at bi-monthly meetings to collaborate and
create strategies to create a better Englewood community.
"We just recently started calling it Englewood's Coachella because it is the only place in Englewood, especially public and outdoors, that you will have a schedule of local artists performing. No other place can do this in Englewood, especially during summer time when unfortunately there
is heightened gun violence. That fact, at times, can prevent people or residents from engaging in their community in a way that we would all love to so what So Fresh Saturday does is kind of creates that healing, fun, and peaceful place for people to do it," said Tonika Johnson, co-founder and
program manager for RAGE.
This is the sixth year that RAGE has presented So Fresh Saturday and it takes place every other Saturday at parks all across the Englewood Community.
"Everyone loves it. Kids are always dancing at So Fresh Saturday, it is really their space to be free and be open. Adults might come with children and then they will be able to have access to resource providers that are talking at So Fresh Saturdays from school to health centers to other youth summer programs. It's really a variety of resource providers that we have at So Fresh Saturday so everyone is usually really excited about," said Johnson.
In Englewood, So Fresh Saturday serves as a way to reclaim public space and parks with four hours of intergenerational family-oriented fun, peace, food, music, and dancing for the community. A highlight of the event, for Johnson, is the presence of local artists who perform and showcase their talents at So Fresh Saturdays.
"I just love seeing the local artists who want to perform at what is basically a small community event. Even though it's large to Englewood, it's still a small community event and it shows me that there are so many
young artists out there who are in need and in search of a platform to share their form of artistic expression and I'm happy that So Fresh Saturdays could be that," said Johnson.
There is an ongoing call for artists who want to get involved in So Fresh Saturdays. RAGE is inviting dance groups, singers, rappers, poets, and other types of performers to join in the So Fresh Saturday celebration.
For more information artists can e-mail sofreshartists@gmail.com or call 866- 845-1032.