PROFILING KRISTOPHER STEWARD: 100 BLACK MEN RECEIVES $5000 GRANT THANKS TO VOLUNTEER'S COMMITMENT
6/13/2018, noon | Updated on 6/13/2018, noon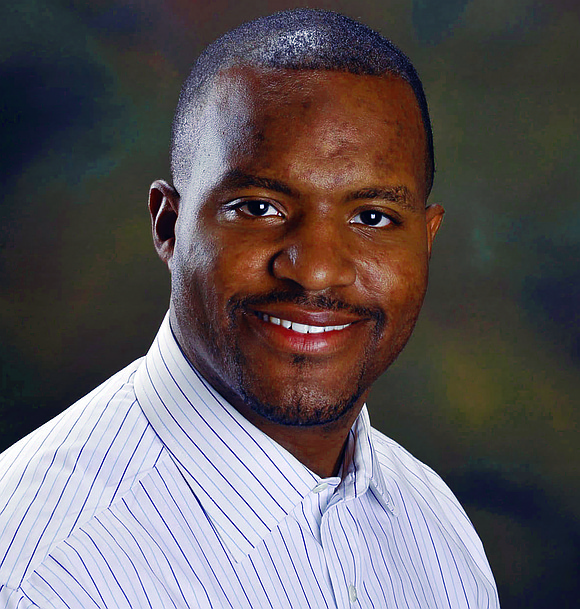 Profiling Kristopher Steward: 100 Black Men Receives $5000 Grant Thanks to Volunteer's Commitment
BY KATHERINE NEWMAN
At a recent awards ceremony Kristopher Steward, a ComEd employee from
Flossmoor, received the Exelon Energy for the Community Employee Volunteer Award and was able to present a $5,000 check to 100 Black Men of Chicago, an organization that Steward has been volunteering for since 2014.
This year's Exelon Energy for the Community Volunteer Awards honored 24 employees from ComEd and Exelon, Steward being one of them, who showed an incredible commitment to community service.
The Volunteer Awards not only acknowledge employee volunteerism, but each award winner receives a grant ranging from $5,000 to $20,000 for the nonprofit organizations that they support.
"I'm very honored for the award. There were a lot of people who applied for the award and I'm very thankful that I got it. 100 Black Men does a lot of activities and most of our funding is from corporate sponsors because all of our events are free for the students so this donation will help us when we are planning things. It's a true blessing, all I can say is thank you," said Steward.
100 Black Men of Chicago is a volunteer-based organization that aims to improve the quality of life and enhance the educational opportunities of African American males throughout the Greater Chicago area. The organization uses
mentors and role models to inspire and encourage the young people who participate in the organization's programs.
"At 100 Black Men, we have different speakers that come, we have different activities that we take the guys to, guys and young ladies. We actually have two young ladies," said Steward. "We try to give African American youth the exposure that we don't feel they get. We take them to ballet, theaters, auto shows, baseball and football games, we expose them to coding, so it's more about exposure."
Steward was encouraged to apply for the Exelon Energy for the Community Volunteer Award by his 100 Black Men sponsor, Fred Carter, after working with one particular young man who was on the verge of expulsion from school.
"There was a freshman in high school who was having some issues in school and he was on the verge of being expelled. I talked to him, sat down with his counselor and principal and we came up with a plan. We made an agreement and
he wrote down some things that he was willing to do to keep him in this school and he's a junior now with a 3.0 GPA and he is on his way to applying for college," said Steward.
As a child, Steward remembers his mother raising him with the notion that it is always better to give than to receive, which is one of the reasons why he continues to dedicate his time to 100 Black Men.
"To see that this program is a vital part of going from childhood to becoming a teenager to adulthood and just to see the growth in the young generation keeps me going back," said Steward.