One of Chicago's Top Cardiologists Works at Trinity Hospital
6/13/2018, noon | Updated on 6/13/2018, noon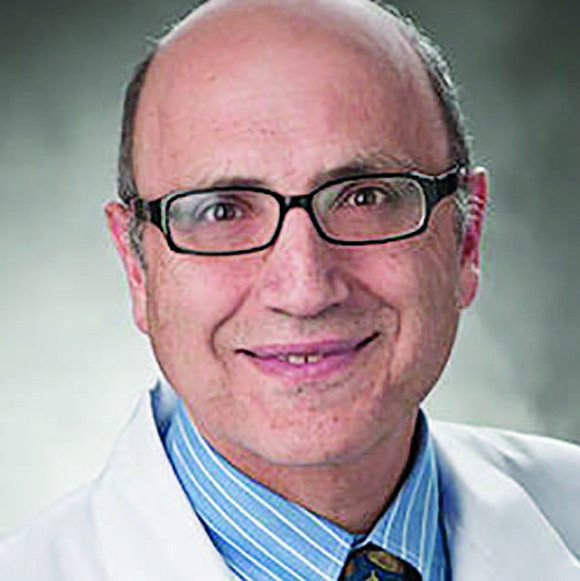 One of Chicago's Top Cardiologists Works at Trinity Hospital
BY: KATHERINE NEWMAN
A special edition of Top Doctors was recently released by Chicago Magazine and named 138 top cardiologists working in the Chicagoland area. Among those named, 45 currently work for the Advocate Health Care's Heart Institute.
Cardiologist Pierrot Abi Mansour, M.D. sees patients at Advocate Trinity Hospital and was named one of Chicago's Top Doctors specializing in Cardiac Electrophysiology.
Cardiac Electrophysiology allows physicians to study and treat the electrical system of the heart, particularly focusing on abnormal heartbeats, or arrhythmias, according to the Advocate Heart Institute.
Dr. Mansour received his medical training at the Cleveland Clinic in Cleveland, OH and Emory University in Atlanta. After completing his residency, he began working as a Cardiologist at Northwestern University and eventually moved to private practice with the Advocate Health Care system.
Being named a Top Doctor by Chicago Magazine has been a great honor, but at the end of the day, it has no effect on the way Mansour operates.
"It's a good feeling but it doesn't change the way I treat my patients or how I see myself.
I am the same doctor before the nomination and after the nomination. It's a recognition of our work towards patient wellness and it's a nice recognition," said Mansour.
More than anything else, Mansour said that he loves his job because he enjoys providing quality healthcare to his patients.
"My favorite part is the interaction with my patients, making their life better, and
making sure they stay away from the hospital and lead a normal life. This is my aim to treat every patient like a family member and keep them well and away from the hospital so that they can achieve whatever they want to achieve and help them reach their goals," said Mansour.
It is this type of empathy and compassion paired along with professional medical skills that make a Top Doctor.
"The Top Doctors are not the smartest doctors, they are the doctors who best understand patients and how they interact with disease and how to interact with both of them. A Top Doctor can call upon empathy as needed, knowledge as needed, and knows when to apply their skill sets when doing a specific procedure and when not to apply their skill set," said Dr. Imran Ali, Advocate Trinity Hospital section chief for Cardiology.
The Advocate Health Care System is privileged to have so many excellent cardiologists working within the network and especially to have them seeing patients at Advocate Trinity Hospital, according to Ali.
"I'm very proud to be part of the team at Trinity and to provide excellent care for the south-east neighborhoods of Chicago. We have a great potential to improve the health of our neighbors and we are there at Trinity to help them achieve their goals and to stay healthy and stay well," said Mansour.
Being a Top Doctor is not about money or notoriety for Mansour, he said a career in medicine is about dedicating your life to the wellness of others.