Language Learning Center Provides Foreign Language Classes to Underserved Communities
6/13/2018, noon | Updated on 6/13/2018, noon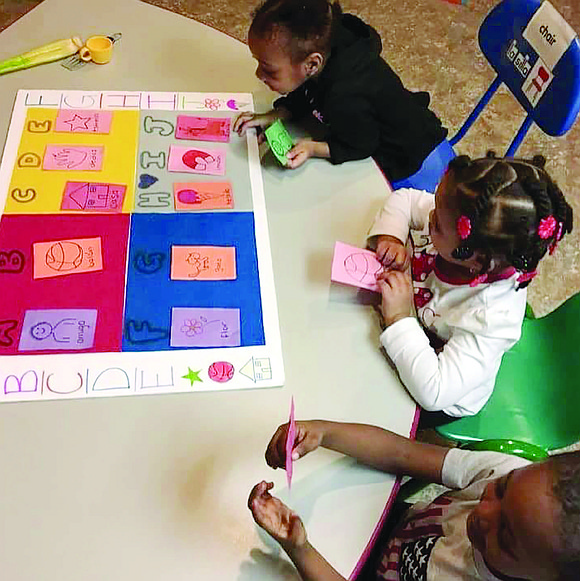 Language Learning Center Provides Foreign Language Classes to Underserved Communities
BY KATHERINE NEWMAN
After offering traveling Spanish language enrichment classes for several years, FAYO Bilingual Training Institute (FBTI) finally opened a brick and mortar language learning center in Feb. in Chicago's South Shore neighborhood.
FBTI still offers traveling language programs along with stationary language classes in their new location and the organization is currently preparing to host the inaugural five-week FBTI Summer Language Camp for kids.
In 2016 Daniel Hernandez, founder and executive director of FBTI, met Dorothy
Mars, FBTI Amigos Míos program director, and they quickly discovered that they were both working towards the same vision of bringing language enrichment programs to underserved communities.
"In 2016 Daniel and I met through a mutual client and found out that we were
doing the same thing. Amigo Míos is a program that I created and at the time, I was pretty much just going out to certain daycares and providing Spanish," said Mars.
Very quickly the pair decided to combine forces. Through the partnership, Mars'
Amigos Míos program expanded to offer traveling language learning curriculum to
daycare centers, learning centers, and afterschool programs all over the south and west sides of Chicago and the program now offers curriculum in several other languages outside of just Spanish.
Growing up on the south side, Hernandez knew that there was a need for language enrichment in many of Chicago's underserved communities and schools. Although he had the privilege of taking French and Spanish at Kenwood Academy, he noticed that many of his friends from other schools were not offered the same opportunities.
"By the time I graduated high school I had taken AP Spanish and AP French," said Hernandez. "However, for my peers that didn't go to Kenwood Academy and went to other schools on the south side, their language departments were either nonexistent or not strong at all. There was a huge gap from my experience to what my peers at other schools experienced."
Because of this gap in resources from one school to the next, Hernandez and Mars set out to provide language enrichment and language learning to schools that needed and wanted it.
"Mainly, Daniel and I had the vision to provide these language services and
enrichment activities on the south side of Chicago because we noticed that there
weren't that many other opportunities," said Mars.
This summer, FBTI will offer a five-week Summer Language Camp for children who are 7 to 13 years old. The camp will take place on Mon., Wed., and Fri. From July 9 to Aug. 10 and costs $50 a day. Students will study Spanish, Mandarin, and French languages along with the culture behind those languages.
"This is our inaugural summer camp and it's not a full immersion summer camp, but we are trying to push Spanish, Mandarin, and French. The kids will learn three different languages and their cultures by getting to try the food and going on cultural field trips," said Hernandez.
For more information about FBTI and the Summer Language Camp visit FBTIChicago. com.