TOUR DE CHICAGO GIVES HOME BUYERS A TOUR OF AUBURN GRESHAM'S HIDDEN GEM
6/6/2018, noon | Updated on 6/6/2018, noon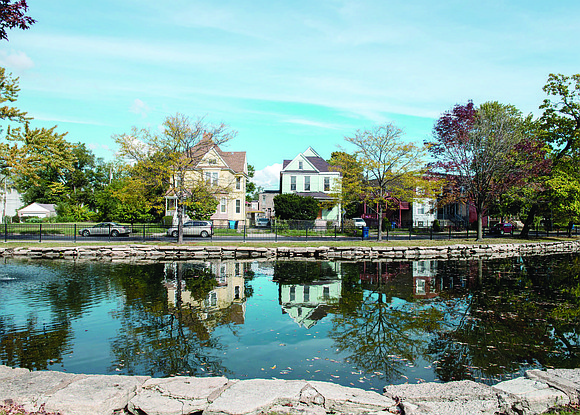 Tour De Chicago Gives Home Buyers a Tour of Auburn Gresham's Hidden Gem
BY KATHERINE NEWMAN
The Greater Auburn Gresham Development Corporation is preparing to host the Tour De Chicago on June 9th. The event will take place from 10 a.m. or 1 p.m. and include brunch along with a tour of several historic homes along Winneconna Parkway, a hidden gem in Auburn Gresham, to encourage potential home buyers to consider purchasing in the community.
The Greater Auburn-Gresham Development Corporation works to foster and promote the revitalization of the low-to-moderate income communities that it serves by using comprehensive community development strategies, according to their website.
"The premise behind Tour De Chicago is really to assist in the stabilization of the Auburn Gresham community. We want potential home buyers to be aware of the fact that we do have hidden gems in our communities," said Linda Johnson, business and project manager for the Greater Auburn Gresham Development Corporation.
Winneconna Parkway is a historic area in Auburn Gresham that features a group of homes surrounding Auburn Park that overlook a lagoon. Some of the homes on Winneconna Parkway are new, some are restored victorian homes, and some are in need of rehabilitation.
At the Tour De Chicago, attendees will be able to tour at least four homes along the Winneconna Parkway that are currently occupied as well as get advice from mortgage lenders and learn about home buying assistance programs.
The homes and the area that will be highlighted at the Tour De Chicago is part of the Micro Market Recovery Program (MMRP), a neighborhood stabilization initiative targeting small geographic areas that are experiencing higher-than-normal problems with foreclosures, according to the City of Chicago Department of Planning and Development. The MMRP target area in Auburn Gresham runs from 75th St. to 80th St. and Carpenter St. to Vincennes Ave., according to Johnson.
"We would like to change the perception of our communities and we want people to know that these communities are stable. In order to entice people to come into these communities we are offering a $15,000 down payment assistance to homes that fall within the MMRP target area," said Johnson.
The Winneconna Parkway is within the MMRP target area.
"I'm excited to see peoples jaws drop when they see this area," said Johnson. "We have five homeowners that live in that area and they have opened their doors. Inside each of their homes, we will have mortgage lenders sitting and people can walk in and out of the homes that are occupied," said Johnson.
While the Auburn Gresham community has been selected for the MMRP program because it is experiencing higher foreclosure rates, Johnson says that it is still a stable community.
"Chicago has pockets of beauty, yes there are pockets of crime, but there are pockets of beautiful homes and strong families so we want to show that off," said Johnson.
To learn more about the Tour De Chicago visit gagdc.org.