Hyde Park School Of Dance Celebrates 25 Years with New Story Ballet
6/6/2018, noon | Updated on 6/6/2018, noon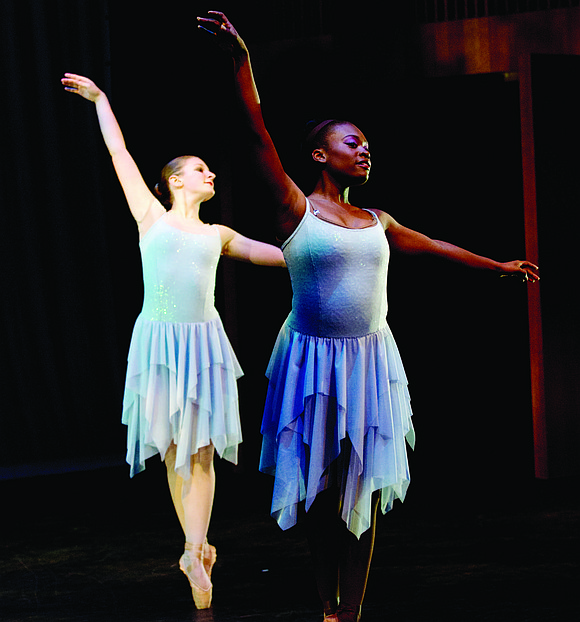 Hyde Park School Of Dance Celebrates 25 Years with New Story Ballet
BY KATHERINE NEWMAN
The Hyde Park School of Dance is celebrating their 25th anniversary by presenting an original, never before seen, story ballet, Amira: A Chicago Cinderella Story. The show will run June 15-17 with one performance on Friday, two on Saturday, and one on Sunday.
"It's surreal to me because it doesn't feel like 25 years have gone by and it's amazing what we've been able to accomplish," said August Tye, founder and artistic director of the Hyde Park School of Dance. "We started the school in the winter of 1993 with 30 students and performance has always been an important part of the school."
About a year and a half ago, Tye was thinking about how to celebrate the 25th anniversary of the Hyde Park School of Dance and knew she wanted to have a big performance. Under the advice of her board, Tye chose Cinderella because it was a big name show that would attract a large audience.
After attending a performance of Fredrick Ashton's classic Cinderella ballet Tye decided that she wanted to go a different way.
"I went to see Cinderella and I promptly decided that I couldn't do it. It wasn't a story I wanted to do and it had a lot of pitfalls in it. There are women being forced to do housework, the prince has his pick of all the beautiful women that come to the ball, it had too many misogynistic characteristics for me, so I went into a problem-solving mode," said Tye.
It was during that problem solving that Tye created Amira: A Chicago Cinderella Story. The original story ballet tells the tale of Amira, a high-school-aged girl who immigrates to Chicago.
"I had some kids over the summer who were Syrian refugees and we gave them scholarships to take dance classes. I just started thinking about how weird it must be for them to be in Chicago and how different it must be. Then it hit me, we could do a modern day Cinderella story and make it in 2018 and make it about an immigrant who comes to Chicago," said Tye.
The Hyde Park School of dance is a not-for-profit dance studio that regularly offers scholarships to dancers that want to take classes but can't afford it. The scholarship program has always been important to Tye because when she was a young dancer, she had a teacher who did the same for her.
"I wouldn't have been able to dance if my teacher had not been so generous to work with us on the financial end of it. I wanted to make sure that we did that as well so we have a very robust scholarship program and about 10 percent of our budget is for scholarships," said Tye.
To purchase tickets for Amira: A Chicago Cinderella Story visit www.hydeparkdance.org.