History Making Gubernatorial Candidate, Stacey Abrams, to Keynote Rainbow PUSH Coalition International Women's Luncheon
6/6/2018, noon | Updated on 6/6/2018, noon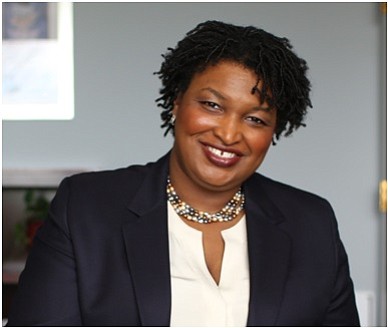 History Making Gubernatorial Candidate, Stacey Abrams, to Keynote Rainbow PUSH Coalition International Women's Luncheon
Stacey Abrams, who made history last month by becoming the first black woman to be a major party nominee for governor in the United States, will keynote the Women's Leadership Luncheon at the Rainbow PUSH Coalition Citizenship Education Fund 47th Annual International Convention on Friday, June 15th from 11:45 AM to 1:15 PM at the Hyatt Regency Chicago located 151 East Upper Wacker Drive Chicago, IL.
"Stacey Abrams has already shattered one glass ceiling for black women and she's on the verge of making even more history in November," said Jacqueline L. Jackson, the chairwoman of the luncheon and the wife of Rev. Jesse L. Jackson, Sr., founder and president of Rainbow PUSH. "We are honored to have this remarkable and gifted woman share her experience and wisdom with us."
Only two African Americans have been elected governor by voters in U.S. history – L. Douglas Wilder in Virginia and Deval Patrick in Massachusetts. There have been 39 women governors. Ms. Abrams, a political progressive with a solid record in health and criminal justice reform, would be the first black woman elected to lead a state.
Ms. Abrams, who is a Yale University-trained lawyer, business woman, romance novelist and former Georgia State House leader, will join a sisterhood of accomplished and courageous doctors, judges, educators, scientists, activists and elected officials at the Women's Luncheon.
Previous Women's Luncheon keynote speakers have included, to name just a few, Hillary Clinton, Maxine Waters, Elizabeth Warren and Cicely Tyson.
In May, Georgia Democrats selected Ms. Abrams, 44, to be their nominee for governor. The election is Nov. 6, 2018.
"Stacey Abrams," declared an op-ed in The Hill, "could revolutionize politics if elected Georgia governor."