Massage Envy Disrupts the Wellness Category with First-of-its-Kind Body Care Offering, CyMe™ Boost
7/25/2018, noon | Updated on 7/25/2018, noon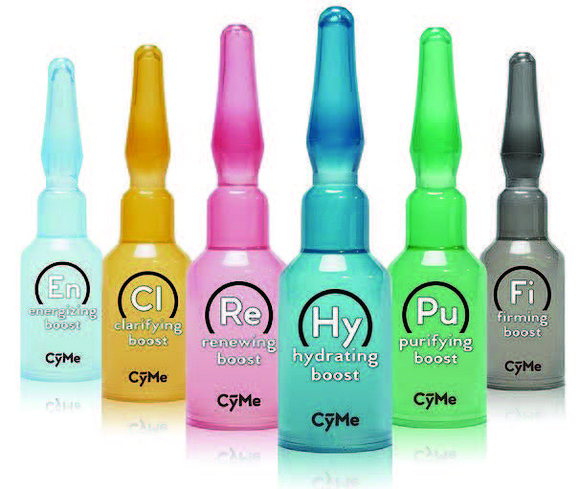 Massage Envy Disrupts the Wellness Category with First-of-its-Kind Body Care Offering, CyMe™ Boost
Massage Envy, the leader in professional massage and skin care, is revolutionizing massage services with the introduction of CyMe™ Boost – a first-of-its-kind collection of skin serums that blend with Massage Envy-branded massage oils and creams to create personalized skincare for the entire body.
The highly concentrated CyMe Boost serums contain potent, efficacious ingredients designed to hydrate, purify, balance and improve the appearance of the skin from head to toe. The result is a highly customized, differentiated massage. .
"CyMe Boost addresses the emerging trend of consumers beginning to care about treating their skin beyond just the face and neck," said Joe Magnacca, Massage Envy CEO. "Collectively, the Massage Envy franchise network has performed more than 135 million massages and facials, far more than anyone else in the industry. We used that experience and expertise to create CyMe™ Boost."
The CyMe™ Boost assortment includes:
• Energizing Boost: Contains guarana seed extract and caffeine to stimulate the skin for a more radiant and youthful look.
• Renewing Boost: Designed to support suppleness, and appearance of firmness for a youthful look.
• Purifying Boost: Works to purify skin for a smoother, brighter and healthier-looking appearance.
• Clarifying Boost: Helps clarify and balance the skin by removing impurities from the surface of the skin.
• Hydrating Boost: Intensely hydrates and penetrates to the lower layers of the skin, providing lasting moisture while increasing skin's natural luminance.
• Firming Boost: A moisturizing serum that minimizes the appearance of lines, leaving skin looking soft and satin-smooth.
These serums can be used separately, paired together, or combined with other enhancements in the selection of Massage Envy's offerings, like aromatherapy. In total, there are more than 720 possible enhancement combinations that allow customers to receive a personalized body care treatment at Massage Envy franchised locations across the U.S.
The CyMe™ Boost offering advances Massage Envy's growth strategy, which is aimed at serving emerging consumer trends; discovering attractive concepts on the cusp of growth and launching them on a large scale; and making advanced products and services accessible. In the last two years, the company has launched Total Body Stretch, an assisted stretching service that uses Massage Envy's proprietary Streto method; advanced skincare offerings such as microderm-infusion and chemical peels and its first private-label skincare line, CyMe™, which quickly became the best-selling SKUs across the franchise network and continue to outpace expectations.
CyMe Boost is now available at Massage Envy franchised locations nationwide, with an added cost of $10 per Boost to any Wellness Massage session