100 Black Men Of Atlanta, Inc. Names Anthony Flynn New Executive Director And Chief Operating Officer
7/25/2018, noon | Updated on 7/25/2018, noon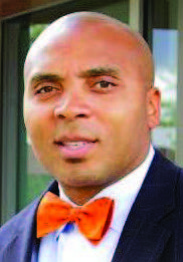 Beyond their impact to the community, Flynn is committed to expanding the reach of 100's members. "Our members are some incredibly talented men, of high capacity, high stature, and high standard. It's important that we leverage their capacity, skillset, and business acumen for the good of the organization and the communities we serve throughout the Atlanta Metro area," shares Flynn. "Atlanta is a global city. There are a lot of people who have moved into the city and with that comes diversity of experiences, diversity of race, diversity of ideas and more. I've never seen so many high-powered and prominent African-Americans in roles of leadership making a tremendous impact in business, nonprofit, government, community.
I'm very impressed with the levels of talent and business acumen in people of color in Atlanta," shares Flynn. "I see my appointment as having an opportunity to leverage greatness in our city and also within the membership. There's a lot of awesome things happening with the members themselves both individually and collectively and progressive initiatives happening on the ground in the trenches of the communities we serve. I look forward to tapping into our potential and taking 100 Black Men of Atlanta to the next level."
Visit www.100blackmen-atlanta.org for information and to make charitable contributions to Project Success.