Southside Author Shares Her Story Of Childhood Abuse
7/18/2018, noon | Updated on 7/18/2018, noon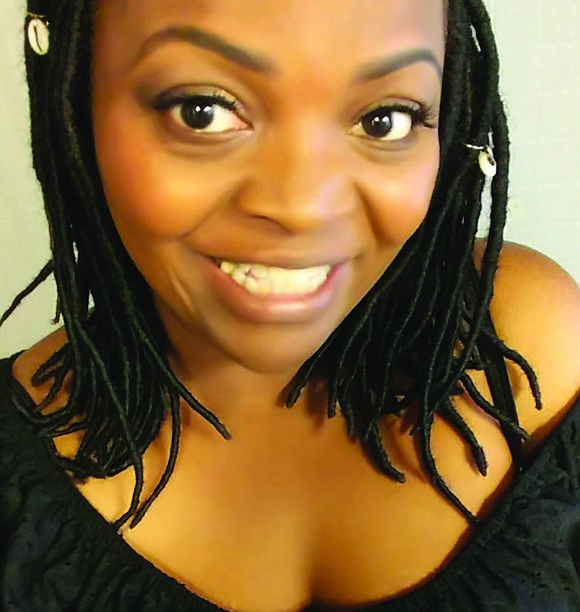 Southside Author Shares Her Story Of Childhood Abuse
BY KATHERINE NEWMAN
Author of Bruises From My Mothers Love, Danette King, lives on the Southside of Chicago and recently re-released her novel that strongly mirrors the details of her upbringing and the abusive relationships she survived, specifically the one she had with her mother. King hopes that by sharing her story people will gain a better understanding of how to heal from the trauma of childhood abuse and to be more compassionate to children that may be suffering at home.
"What I want to do with my book is to help people be able to talk about abuse. The ones that are actually going through it need to be able to get to somebody and talk about it. From what I experienced, suppressing it destroys you as far as being social with people, having trust issues, having relationships, relationships with your children, it just has an overall impact on your life," said King.
The recently re-released book, Bruises From My Mother's Love, details the childhood experiences of the main character, Lunye' Williams, who goes through severe mental, physical, and sexual abuse at the hands of her own mother and other family members.
Through the imagery of little Lunye's devastating experiences, King is hoping to show how childhood abuse can lead a person down their own dark path as they try to cope with the trauma.
"The first book shows how the seed was planted and how the dysfunction with my life started. It also talks about the domino effect of how what I went through in the beginning with my mother affected me throughout my life and put me through all these ups and downs and highs and lows in my life," said King.
King first wrote this book as a way to heal herself and thought that if nothing else, this would be a nice memoir to have. The re-publishing of Bruises From My Mother's Love resolves several grammatical errors that King found in the original publishing after she was able to get her GED and complete college. Since the re-release, King's first book has been "selling like crazy" she said and even sold out of the Barnes and Noble at 1130 N. State St.
"Everyone should read this book because we cannot live in a world where we don't know what's going on. I'm one of the people that made it through and I was able to defy the odds. The fact that I was able to release this means that certain people, even if someone is still embarrassed to talk about their abuse, will at least have a better perspective and be able to better understand that individual," said King.
After everything she's been through, King said she is most thankful for the help of her employer, Comcast, who hired her despite her criminal record when she was nearly homeless. She is also thankful for the help of Lynn Janulis, the attorney that fought for King to receive clemency for her past convictions, and especially for the manager at Barnes and Noble, Nathan Dunbar, who gave King a chance to put her re-released book on the shelves where it sold out in two days.