OGDEN PARK HOSTS THINK OUTSIDE DA BLOCK PARTY
7/18/2018, noon | Updated on 7/18/2018, noon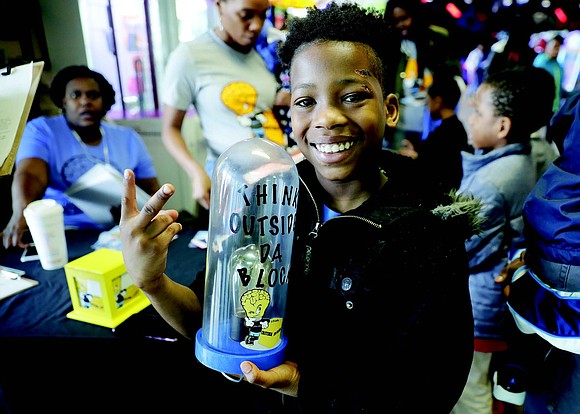 Ogden Park Hosts Think Outside Da Block Party
BY KATHERINE NEWMAN
Think Outside Da Block, local non-profit organization, is hosting their Think Outside Da Block Party at Ogden Park, 6500 S. Racine Ave., in Englewood on July 28 from noon to 6 p.m. to bring together residents, community business owners, and members of the Chicago police force to encourage engagement and build stronger bonds between all of the people and organizations that make up the neighborhood.
Think Outside Da Block is a 501(c)3 non-profit organization with a vision of rallying the Englewood community together to enhance the interests, skills, and abilities of young people in the neighborhood through positive youth development strategies. The organization works to educate, engage, and empathize with the youth by providing support through productive activities and communication.
"The purpose of the Think Outside Da Block Party is to host a family-friendly event where we can open dialogue between the community, it's residents, local businesses, and the Chicago Police department," said Lyana Funches, vice president of Think Outside Da Block.
This is just one step toward the organization's goal of building a lasting relationship between residents, businesses, and the police in order to make things better for the children growing up in the neighborhood, according to Funches.
The event will feature many attractions that you would expect from a free community event. There will be raffles with prizes, a live DJ, free food, bounce houses, double south competitions, and inflatable obstacles courses and mazes.
Adults will get to have fun as well with an adult bounce house, double dutch competition, and a dunk tank. Leaders from the Think Outside Da Block organization will be on the hot seat to get dunked and kids can also nominate their own parents or caretakers to get dunked.
"We are going to take turns, myself, the president, Maurice Perkins, and we have board members that are going to be getting in the dunk tank as well. We are going to allow an opportunity for some of the parents to get in so that children can try and dunk their parents. I intend on letting my daughter try and dunk me cause that's always a good time," said Funches.
Aside from this being a fun community and family oriented event, there is a second motivation of creating a better outlook on the community that Funches said can often times get lost in the more sensational headlines that focus on crime and disinvestment in the Englewood community.
"I grew up in Englewood so I'm very aware of what it's like to live in the area and perception isn't always reality. Automatically, we are perceived to be destitute and there is a sense of hopelessness in our area and it's just not so. What we look to address and the need we look to fill is showing our youth that there are better ways to manage your time and there are better ways to engage when you feel that there are no other options," said Funches.