LORETTO HOSPITAL PUSHING TO BRIDGE GAP IN HEALTHCARE DISPARITY
Gala, Youth Concert, Cog Hill Golf Outing Raise Funds to Bring Greater Access to Health Resources
7/18/2018, noon | Updated on 7/18/2018, noon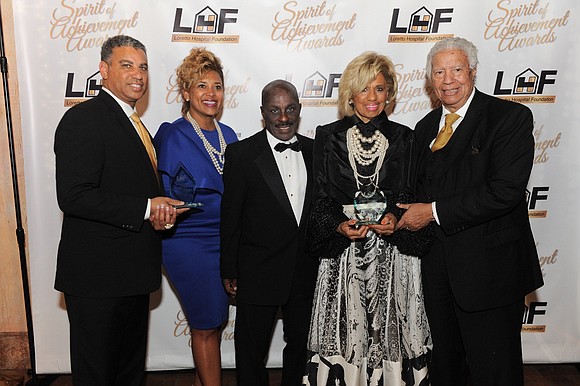 On Thursday, July 19, the Community Coalition for Summer Youth Work Experience of the Loretto Youth Healthcare Council Initiative will be holding a "Tribute to Legends" benefit.

This concert for youth takes place at the Wire, 6815 Roosevelt Rd., Berwyn, IL at 6 p.m. The event will fund at risk youth's participation in a six-week summer work program. Tickets are $35 online and $45 at the door.
On Wednesday, August 1, the 18th Annual LHF Golf Outing will be held at Cog Hill Golf & Country Club, 12294 Archer Ave. in Lemont, IL.
Loretto Hospital Foundation is set to make substantial advances with access to health resources and youth health from the proceeds of the Gala and the upcoming golf outing. Since its establishment in 2000, the Foundation has developed numerous community outreach health initiatives to support the hospital including but not limited to:
• breast cancer screenings
• diabetes screenings
• men's health programs & center
• asthma clinics
• renovation of ambulatory care clinic
• patient transportation buses
About The Loretto Hospital Foundation (LHF)
Since its establishment in June, 2000, The Loretto Hospital Foundation has served as the principal fundraising, not-for-profit organization with the goal to promote the hospital's mission to provide quality patient-centered care while promoting wellness and education to the Austin and surrounding communities. The LHF raises thousands of dollars each year for medical education, community outreach and support various health screening programs. For more information about the Loretto Hospital Foundation and upcoming events call 773-854-4200.