IIT RECEIVES RECOGNITION FOR ONLINE EDUCATION PROGRAMS
7/11/2018, noon | Updated on 7/11/2018, noon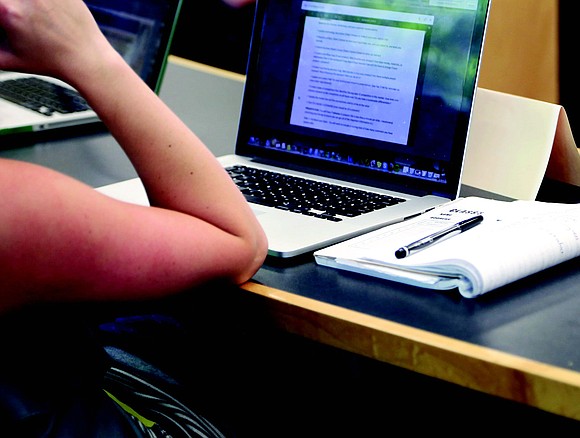 IIT Receives Recognition For Online Education Programs
BY KATHERINE NEWMAN
SR Education Group, an education research publisher, recently named the Illinois Institute of Technology (IIT) as one of the best online schools for Women in STEM and for Economic Mobility in 2018. IIT offers a variety of online programs and courses from almost every college, center, and institute at the university and both on-campus and online students take the same courses taught by the same world-class faculty.
"I think our approach to online has been a more traditional one where we've done lecture capture. In using that approach to online education we've always felt that the online student should compete favorably with anybody who is in the classroom and that has proven to be true. The emphasis has been that there is no difference in the quality of education whether you are an online or not an online student," said Dr. Robert Carlson, dean of IIT's School of Applied Technology.
The 2018 Online Schools for Student Economic Mobility recognition from SR Education goes to colleges that offer an exceptional opportunity for students to improve their economic standing. IIT received a mobility score of 86.9. That score takes into account the percentage of students who move from the bottom fifth of income distribution to the top fifth, early career salary, and Pell Grants.
"Illinois Institute of Technology graduates have a high average early career salary of $60,600, and 28% of their students receive Pell Grants. This allows many students to not only start their career at a high salary, but it also minimizes student debt, making economic mobility very attainable. Additionally, when students pursue an online degree at Illinois Institute of Technology, they are able to continue their education while working," said Kelsey D'Ewart, a representative for the SR Education Group.
The 2018 Online Colleges for Women in STEM recognition features schools with high STEM-Friendly scores, given to the by SR Education group. The STEM-Friendly score takes into account female representation in the population, STEM degrees offered online, and online support for female STEM students. IIT received an 82.97 STEM-Friendly Score.
"When it comes to STEM, women have not represented a significant portion of STEM students. But what we are finding in my college, the School of Applied Technology, is that we are getting closer to 40 percent of our graduates are women which is unheard of, the numbers typically are between 10 and 25 percent national and we have a much higher percentage," said Carlson.
Online classes not only provide flexibility for students, but it also gives them worldwide access to the teachers and curriculum that IIT offers.
"A benefit of taking online classes at Illinois Institute of Technology is that students from around the country have the opportunity to earn a degree without relocating. Additionally, online classes allow students to learn on their own time while continuing to work. Online students still receive the same great education and support as on-campus students, but they have much more flexibility," said D'Ewart.