EVENT HELD TO PROMOTE NATIONAL PTSD AWARENESS DAY FOR 20TH WARD COMMUNITY
7/11/2018, noon | Updated on 7/11/2018, noon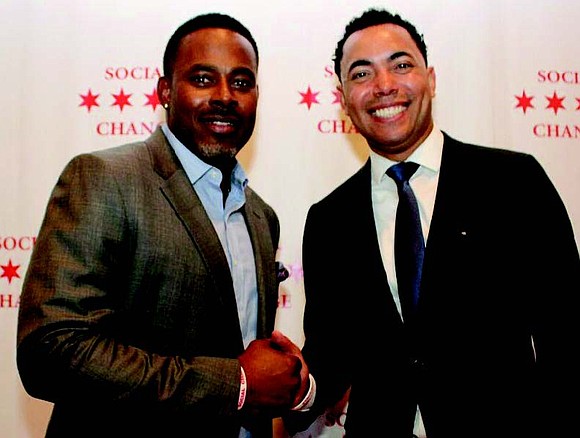 Event Held to Promote National PTSD Awareness Day for 20th Ward Community
On June 27, 2018, Honorable Committeeman Kevin Bailey and Social Change hosted a national Post Traumatic Stress Disorder (PTSD) awareness day for the 20th ward Veterans and community residents.
During this event, 150 residents had the opportunity to learn about PTSD and interact with victims of PTSD within their local community.
Residents had the opportunity to attend breakout sessions with facilitators, enjoy food and drinks and receive gifts for their participation.
Special guest, community activist and actor Lamman Rucker also greeted the residents with a profound keynote speech on PTSD and bringing awareness of the disorder along with tools and resources for the veterans and community members of Chicago.
PTSD is a disorder that develops in some people who have experienced a shocking, scary, or dangerous event. This event was developed to bring awareness and provide tools and resources for all Veterans, community members, youth, and children.
Todd Belcore, Executive Director of Social Change said, "Trauma is an unseen wound that impairs millions of people across the world each and every day. That's why Social Change was honored to sponsor this PTSD Awareness Day event and cannot be more grateful for mental health advocate, activist and actor Lamman Rucker and other special guests for discussing both how to identify trauma and how to do something about it."