Englewood Organization Receives Grant To Create A Safe And Peaceful Community
7/11/2018, noon | Updated on 7/11/2018, noon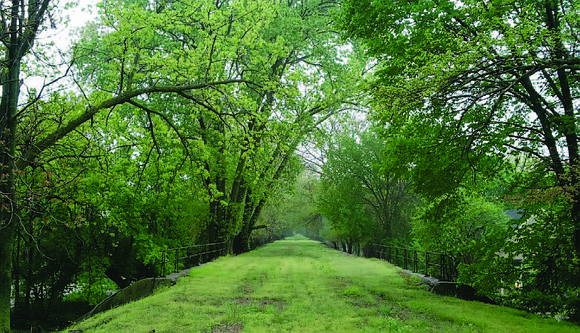 Englewood Organization Receives Grant To Create A Safe And Peaceful Community
BY KATHERINE NEWMAN
Grow Greater Englewood recently received a grant from The Chicago Fund for Safe and Peaceful Communities that will allow the organization to train 20 individuals in restorative justice practices and peace circle facilitation as well as launch the inaugural Englewood Healing Event that will happen Aug. 19 on the Englewood Line.
Grow Greater Englewood was established in 2014 and works with a community vision of making sure all people have the opportunity to live safe, happy, healthy and fulfilling lives, now and into the future.
"Grow Greater Englewood is really a social enterprise that is working with the community and developers to grow a more sustainable food economy and green businesses to create wellness and wealth in our neighborhoods," said Anton Seals, Jr., executive director of Grow Greater Englewood.
Twenty community members have signed up to receive restorative justice and peace circle facilitation training which will be lead by Grow Greater Englewood along with Dr. Pamela Phoenix and Elisha Hall, founder of the Ujamaa Community Land Trust. The training will revolve around restorative practices for the community with a focus on connecting to the land and the healing benefits of the land.
"We are working with two really great partners who are going to be leading this work, Dr. Pamela Phoenix and Elisha Hall who both come out of this presence of restorative practice, in particular as it relates to an African-centered point of view and framework around restorative practices," said Seals.
On Aug. 19 from 6 p.m. to 8 p.m. Grow Greater Englewood will host the first Healing Event and Sunset Fire with the Community Drummers, Sankofa Rites of Passage group, circle-keepers, and Englewood community residents on the Englewood Line at 58th and Halsted.
The Englewood Line is a former 1.7 mile elevated rail line that has been converted into a multi-use green trail to provide recreation, transportation and a source of jobs to the residents of Englewood and surrounding communities. The Healing Event will be held on the Englewood line and participants will walk the trail lighting torches as they go until they reach the peace circle.
While many of the goals of Grow Greater Englewood and the benefits from The Chicago Fund for Safe and Peaceful Communities grant are focused on Englewood, Seals said that the learning opportunities are much greater than that. While Englewood serves as a "grounding" point, Seals said it's also about connecting people, "back to this history that we have as African people, as people who have built this country," he said. "As Englewood has changed over the last 50 years, once being a solid working middle-class community to now what has become kind of the poster child for American decay or divestment, we think that there are a lot of lessons and stories and narrative that have gotten lost," he added.