Annual Taste of Kenwood Event Offers Alternative To Downtown Food Festival
7/11/2018, noon | Updated on 7/11/2018, noon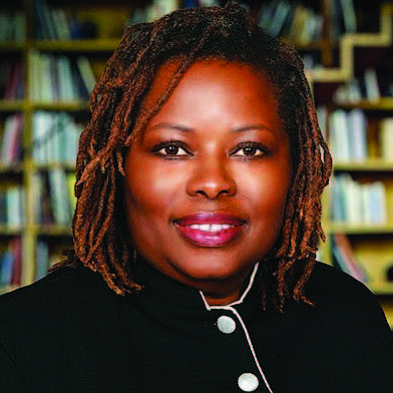 Annual Taste of Kenwood Event Offers Alternative To Downtown Food Festival
BY KATHERINE NEWMAN
This weekend thousands of visitors and residents of Chicago will flock to Grant Park for the Taste of Chicago. Meanwhile, the Kenwood United Church of Christ will host their Annual Taste of Kenwood event on July 14 from noon to 6 p.m. to offer community members an alternative to the downtown food festival.
The Taste of Kenwood is a community event that happens every year on the 4600 block of S. Greenwood Ave. and features good food, live music, games, dancing, and health resources for the community.
"There is a ton of food, all different types of food, available for sale. We will have information tables, there will be free health screenings that include blood pressure and blood sugar screenings as well as free health information that is out there. There is DJ music and we have a video game truck that comes with live games that kids can play," said Rev. Lisa Goods, senior pastor at Kenwood United Church of Christ.
The Taste of Kenwood has always been held the second weekend of July and it was actually the Taste of Chicago that moved to overlap the Kenwood community event. The church decided not to move their event.
"There are a number of people who don't want to go downtown and would like to stay in their local community where it's not as congested and it's a sometimes safer environment, I hate to say that but it's true. There are a number of reasons why people want to stay in their community, there are people with children and the Taste of Chicago is cost prohibitive to them or the transportation and dragging their families downtown is too hectic. There are a number of our seniors who cannot do the Taste of Chicago but can stroll around their local community so we chose to keep our date as opposed to moving it," said Goods
The event doubles as a fundraiser for the many services provided by Kenwood United Church of Christ.
"The church has a soup kitchen and we feed the homeless four days a week, Monday Tuesday, Thursday and Friday, hot breakfast and lunch and then we have a free medical clinic where we service the community with free medical services. We have a full clinic with doctors and nurses and lab work and everything so we service those that are in need of medical services free of charge every Friday. This event, first of all, serves as a fundraiser to continue those services in the community, with that being said, it is our take on the Taste of Chicago in a local community," said Goods.
More than anything, Goods is looking forward to being able to interact with the community at the Taste of Kenwood.
"Being able to be out and be face to face and talking with people and interacting with people is always a thing that we so much enjoy and it's an extension of my ministry," said Goods.