40 UNDER 40 YOUNG WOMEN'S LEAGUE SUPPORTS SUCCESS FOR BLACK GIRLS
7/11/2018, noon | Updated on 7/11/2018, noon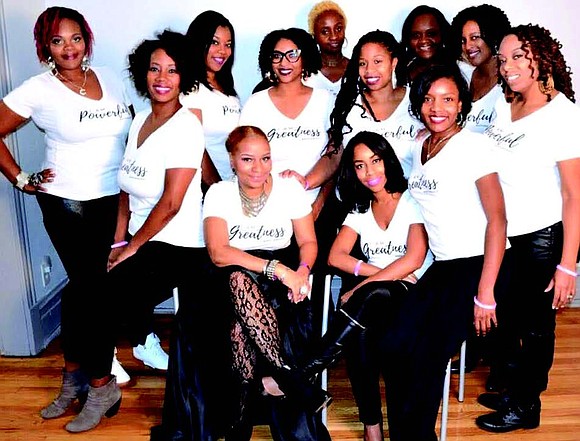 40 UNDER 40 YOUNG WOMEN'S LEAGUE SUPPORTS SUCCESS FOR BLACK GIRLS
In 2015, Cheresa Purnell founded the 40 Under 40 Young Women's League, a philanthropic network of young professional African American women, ages 25 to 39, who support the development of girls as future leaders.
Each year, 40 new African American women are inducted into the 40 Under 40 League and join the collective to not only support the development of young girls, but also to support each other.
When she was just 21 years old, Purnell started working as a mentor and an outreach specialist and said that mentoring has always been her life path. Eventually, Purnell was led to start her own collective and with the help of a parent organization, Demoiselle 2 Femme, she launched the 40 Under 40 League as a way to activate successful young women to engage in mentoring the younger generation.
Each year at the annual Awards Ceremony the 40 Under 40 League inducts 40 new members based on nominations made by current members. An individual is also able to nominate themselves.
"One of the things that I am extremely passionate about is leadership development. There are a lot of successful people, but in my mind, success doesn't always equate to you being a leader," said Purnell. "Not only do we want to acknowledge successful women and not only is it an honor, but this is also a call to action."
The 40 Under 40 League works with young women ages 18 to 24 in their Emerging Young Women program. Within that program, they have two initiatives, College Connection and T3.
"We have our College Connection which is young women who have already started the path and are in college. We support them with care packages, scholarships, internships, we do a lot of workshops and seminars, and we also do a monthly support phone call with them," said Purnell.
The T3 initiative stands for Transition, Transform, Transcend and is a 10-week boot camp that offers workforce development.
"This is for the young women who finished high school and didn't have a plan. They didn't go to college whether they felt that college wasn't for them or they just had a lot of barriers or obstacles that kept them from attending," said Purnell.
The theme in all the 40 Under 40 League initiatives is to inspire towards success. The goal is not only to get girls jobs or get girls off to college, it is to provide a network of support to guarantee a new generation of female African American leaders.
"This is not just about finding a job, we want to inspire them to have a career because that's where the social mobility and the economic sustainability is, in being able to have a career. This is bigger than a job for us. This is us wanting to support you holistically," said Purnell.
To learn more about the 40 Under 40 Women's League, visit www.40under40ywpl.org.