Century Old Organization Extends Early Childhood Development Resources To South Suburbs
7/4/2018, noon | Updated on 7/4/2018, noon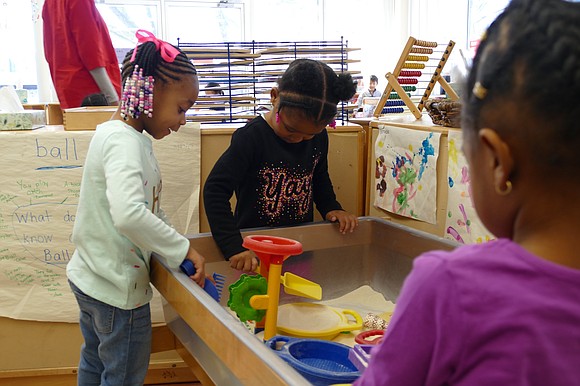 Century Old Organization Extends Early Childhood Development Resources To South Suburbs
BY KATHERINE NEWMAN
The Chicago Child Care Society (CCCS), a non-profit organization that provides children, youth, and families the tools to reach their full potential, recently expanded some of their services to several of the south suburban communities in Cook County. The goal of extending their reach is to provide in-home developmental resources for young children and families.
For 169 years, CCCS has been operating as a multi-service child welfare agency. Currently, the organization is based in Hyde Park with a center in Englewood and as of July 1, they have expanded their reach to Calumet City, Chicago Heights, Dixmoor, Dolton, Ford Heights, Harvey, Posen, and Riverdale.
Since its inception, CCCS has prioritized attentiveness in the greater Chicagoland area, making sure that when the community changes the organization is right there with them to make sure children and families are getting what they need.
"We have really paid attention to the emerging needs and the changing needs of the community. The thread has always been that we are the family for children when they don't have one and we will be there for those who may be in the most vulnerable of circumstances but the way that we've done that has really changed with the needs of the community," said Dara Munson, chief executive officer of the Chicago Child Care Society.
Like always, as the needs of Cook County have changed and more south suburban households are living at or below the federal poverty line, CCCS has evolved to better serve the community. There are a myriad of services offered on-site at the CCCS centers in Hyde Park and Englewood but the south suburban expansion takes services straight to the children and families in need of educational and developmental services via in-home visits.
"In our home visiting work, our goal is to support young families that are facing a variety of challenges and to bring services directly to them in their homes. We are providing 90-minute home visits that do developmental screenings and support the parent or caregiver in developmental education and activities that support the parent-child bonding process. We also support prenatal care to encourage families to make sure their child is well and that they are going to the well-baby visits and to help them to know when it's time to seek medical attention for their child," said Munson.
The end goal is to make sure that the children are ready to start preschool when they are able to.
"It really is in the earliest years that we are doing these in-home visits and we are bringing a level of support, education and guidance that some families particularly families from low-income communities, might not otherwise have," said Munson. "It's about supporting healthy family function but also giving that young parent the tools that they need to ensure that their child is ready for preschool when they turn three and age out of our program."
For information about programs, accepted donations or volunteering opportunities with the Chicago Childcare Society, visit www.cccsociety.org.