Rep. Robert Rita Seeks Reelection In The 28th District
1/31/2018, noon | Updated on 1/31/2018, noon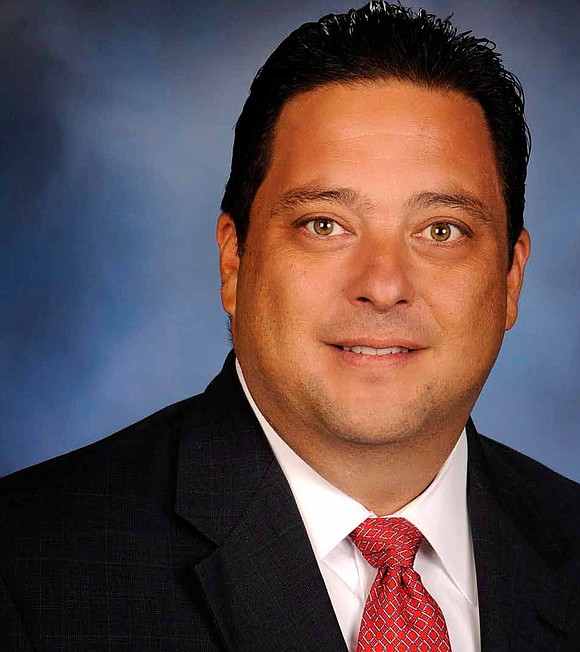 Rep. Robert Rita Seeks briefly Reelection In The 28th District
By: Katherine Newman
State Representative Robert Rita of Illinois's 28th district has been in office since 2003 and is running for reelection this year. While everything seems like
business as usual for Rita, he does have a few irons in the fire that will carry over into his next term, if he is once again reelected.
A major accomplishment of Rita's time in office has been completing the highway interchange connecting the Tri-State Tollway (Interstate 294) and
I-57 near Markham in the south suburbs.
Rita was able to accomplish this because of his position as chairman of the Tollway Oversight Committee. In collaboration with the Illinois Department of Transportation, Rita was able to take a decade-long complaint from his constituents and turn it into action.
"When you talk about all the South Suburban communities, this was something that everyone was trying to get done for a number of years. What it
ultimately did was open the entire corridor of the South Suburbs," said Rita.
The project was designed in two phases to make sure a good majority of the work could be done in the first phase. Phase one accomplished 80 percent of
the entire proposed plan and was completed in Oct. 2014. Phase two is is currently underway and in the research stages, according to Rita. If reelected, phase two construction will likely take place during his next term.
Rep. Rita has also been working diligently over the past couple years to pass a gambling expansion bill. The proposed bill authorizes five new casinos in
Illinois, with one going into the south suburbs. "I've been negotiating and working on a gambling expansion project to bring a casino to the south suburbs. All the south suburbs are in favor of bringing a casino in that would create jobs and add an economic engine to the south suburbs," said Rita.
Indiana has two casinos very close to the Illinois state line where many Illinois residents are traveling to for gambling purposes, according to Rita.
"Indiana right now has a casino sitting right on the border and 80 to 90 percent of its patrons are from Illinois so, the critics would say you're going to
create a bunch of social problems, but when people are going over the border and gambling in Indiana they are getting the windfall and revenue from Illinois people and we get nothing out of it," said Rita.
Overall, Rita plans to continue working for what's in the best interest of his district and managing essential community service programs within those
communities.
For more information on Rep. Robert Rita www. robertbobrita.com