Record Number of Senior Citizens Apply for Senior Exemption
1/31/2018, noon | Updated on 1/31/2018, noon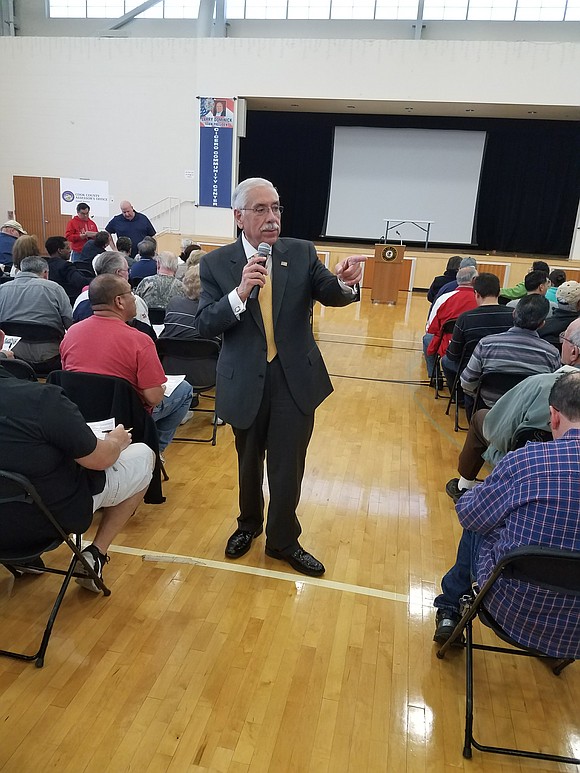 On the first day after a robocall reminding seniors to apply for the senior exemption before the February 7th deadline, the Cook County Assessor's Office and suburban satellite offices were flooded on Friday with a record number of 1,053 seniors seeking to apply for the exemption.
Assessor Berrios recently passed legislation that increased the senior exemption and reduced the annual household income required to qualify for the senior freeze. To qualify, seniors should be a property owner in Cook County and 65 years of age.
In early January, the Assessor's office mailed renewal forms to previous recipients. By law property owners must file for a senior exemption and freeze on a yearly basis.
"Helping senior citizens reduce costs is one of my top priorities as your Cook County Assessor. I encourage every senior to take advantage of the senior exemption before the deadline of February 7th. Our friendly staff will assist you either in person or over the phone," said Cook County Assessor Joseph Berrios.
Assessor Berrios has been working to fix the system he inherited. During Assessor Berrios' tenure, he has transformed the Assessor's office by saving Cook County taxpayers tens of millions of dollars every year by completing the assessment cycle on time even with major reductions in staff -- something that did not happen in the last 34 years under previous assessors.
On-time tax bills ensure that school districts, municipalities, and other taxing bodies receive revenue on schedule and do not have to borrow money to meet budget. By eliminating that borrowing, $5 million to $6 million of countywide would-be monthly interest is saved which is passed on to taxpayers.
To better inform communities about the appeal process without the need for an attorney the Assessor's Office has increased community outreach seminars, workshops, and appearances to over 280 annually.
Seniors have until February 7th to apply for a senior exemption. For more information or to request an application please call the Cook County Assessor's Office at 312-443-7550 or visit www.cookcountyassessor.com. Seniors can also go to the downtown office at 118 N Clark Street, Third Floor or any of the satellite offices for assistance.