Hyde Park Barbershop Recruits Mentors For Local Kids
1/31/2018, noon | Updated on 1/31/2018, noon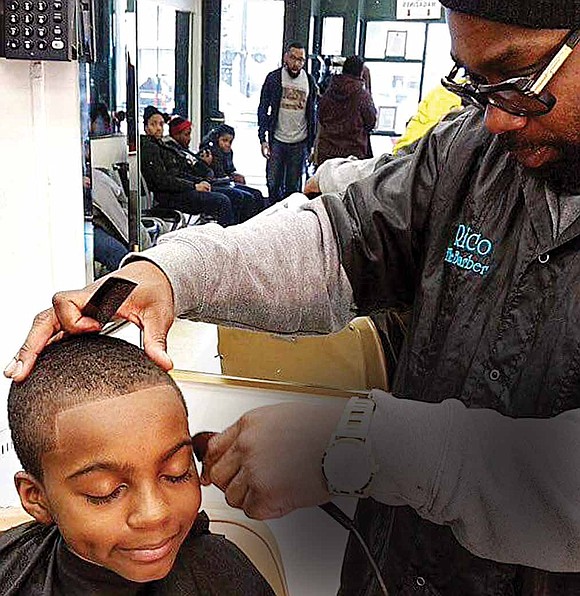 Hyde Park Barbershop Recruits Mentors For Local Kids
By: Katherine Newman
Big Brothers Big Sisters of Metropolitan Chicago is attempting to increase mentoring in Hyde Park and the surrounding neighborhoods with the help of local
barbershops.
Rico Miller, the owner of Blues Barbershop in Hyde Park, has been offering information to his clients and encouraging them to consider becoming mentors as a way to help children in the community.
"One of the directors from the Barbershop Mentoring Program came by and was asking if we wanted to be a part of it, so I give out information to clients and if they are interested they give them a call and they set everything up," said Miller.
Miller said he has passed out a lot of flyers and believes that interest in becoming a mentor is growing.
Big Brother Big Sister is an organization designed to provide children (littles) facing adversity with strong and enduring one-on-one relationships with adults (bigs)who will have a positive influence on their lives.
"It gives children a hope and inspiration as far as seeing that there is a different side of life. A lot of children in the surrounding areas don't have fathers or their moms are working all the time and don't make time to build with them and educate them and show them that different side of life and that's most of the time what makes children get into trouble," said Miller.
In the mentorship program, bigs and littles agree to meet two to four times a month for a year. Beyond that, the requirements are loose. It is up to the big and little to decide what they want to do together. This could be as simple as playing a pickup game of basketball or taking a college tour.
"If you can take a child at least an hour or two out of the week and show them something different, it can change their life for the better. You never know, even if you can only reach two out of ten children that's still progress being made," said Miller.
For more information about becoming a Big Brothers Big Sisters mentor in Chicago visit www.bbbschgo.org.