Thornton Township Hosts MLK Day Celebration
1/17/2018, noon | Updated on 1/17/2018, noon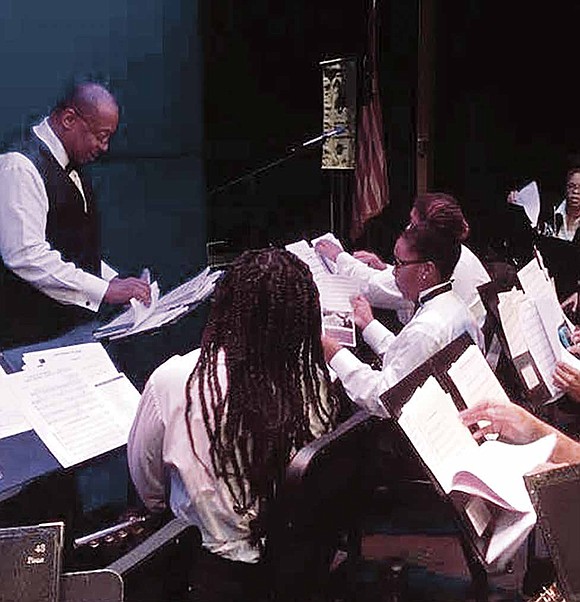 Thornton Township Hosts MLK Day Celebration
Thornton Township hosted its annual Martin Luther King Jr. Day celebration on January 15 in observance of Dr. King's birthday
in the Kindig Performing Arts Center at South Suburban College.
Instead of George Wallace's notorious inaugural address
in 1963 where he proclaimed, "Segregation Now, Segregation
Tomorrow and Segregation Forever," the theme of the Thornton
Township event was "Courage Now, Courage Tomorrow, Courage Forever," signifying the opposite of what Wallace intended.
"Our theme of courage is one that speaks to the opposite of segregation and discrimination, and challenges a generation to move forward in courage and in unity now, tomorrow and forever," said Loretta Wells, Chairperson for the Martin Luther King Jr. Day celebration.
"When developing this theme, the MLK program committee saw a new generation, not defined by segregation, but defined by courage, moving forward in courage and unified by what brings us together and not what divides us and tears us apart," she said.
The event was a collaborative effort between Thornton Township, South Suburban College, and Thornton Township High school District
The Coolidge Middle School Jazz Band performed at the event
as well as the District 205 High School Band.
"This year, we are focusing on getting our younger students
involved, by having our Jr. High Middle School from School District 151
perform with the District 205 High School Band," said Wells.
Not only do students come to perform at the event on their day off
school, many students also take the time to attend the event, she
added.
"We do not find it difficult to get students to participate, that's one of the positive things about the event," Well stated.
"There is a large group of kids that understand the reason and
come out and attend the program on their day off which is just as
important."
For more information about events in Thornton Township, visit
www.thorntontownship. com.