Law Creates New Sentencing Guidelines
1/17/2018, noon | Updated on 1/17/2018, noon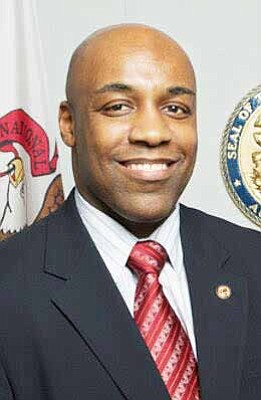 Law Creates New Sentencing Guidelines
By: Katherine Newman
A new Illinois state law went into effect on Jan. 1 establishing guidelines for judges to sentence repeat gun offenders at the higher end of the existing sentencing range and expanding diversion programs for first-time nonviolent offenders. The bill was sponsored by Hyde Park resident, Sen. Kwame Raoul (D-13th).
In Illinois, there was already a mandatory minimum sentencing
for gun offenses, the new law advises judges to serve sentences
at the higher end of the spectrum to repeat offenders. This comes
from that idea that repeat offenders are going to be more likely to commit violence and harm in Chicago, according to a press release from the Office of the Mayor of Chicago.
"For those who repeatedly violate the law and hit the streets
with guns, those people are more likely to be a shooter and we have to protect the law-abiding folks in our neighborhood from those people who are more likely to be the shooters," said Sen. Raoul.
This bill is important to Sen. Raoul because of his personal experiences with gun violence in his Hyde Park neighborhood.
"I personally have had circumstances where I have had to come home and have difficult conversations with my kids about the gun
violence directly outside of our home," said Sen. Raoul. "When
my son was 13 I had to explain to him that a 13-year-old boy was
shot across the street. In that same incident, my daughter was home
during the shooting and she and her mother had to hit the ground."
Additionally, the new law creates new sentencing guidelines and greater judicial discretion for nonviolent offenses and expands opportunities for alternative sentencing.
"What my bill does is identify people who may be first time offenders, particularly those who have been the victims of trauma themselves, and creates a potential diversion program for first time illegal gun possession offenders," said Sen. Raoul. Gun
violence creates trauma and untreated trauma contributes to the violence, according to Sen. Raoul.
"We know that violence begets violence and if kids and young people have to live in neighborhoods where gun violence is a repetitive thing, it creates a trauma that normalizes such violence and can turn a victim into an offender," said Sen. Raoul.