Exelon SIS Program Prepares Local Students for College
1/17/2018, noon | Updated on 1/17/2018, noon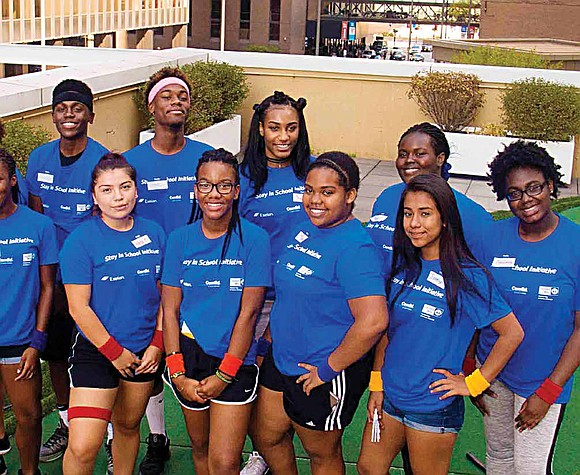 Exelon SIS Program Prepares Local Students for College
By Christopher Shuttlesworth
Seventy five high school students, including students from the Greater Grand Crossing area, will experience college life during National Mentorship Month with the help of the Exelon Foundation.
The high school student participants of the Exelon Foundation's Stay in School (SIS) program will meet adult mentors at UIC on Jan. 27, to learn successful networking skills; learn about college scholarship opportunities, and the admissions process and compete in a scavenger hunt around the UIC campus.
"Students in the SIS program will speak with adults who are in corporate America who can share [information] whether it's job-related, college-based or even how to budget money," said Alicia Taylor, a senior HR generalist at Exelon.
Exelon Foundation's Stay in School Program SIS, which was created in 2005, as a collaboration between United Way, six social service agencies, Chicago Public Schools and Exelon employees, has helped more than 20,000 students graduate from high school.
SIS currently serves students in neighborhoods where the dropout rates have been among the highest in Chicago, and during the 2016-2017 school year, 92 percent of students, ages 11 and up who participated in SIS were on track to
graduate, with 95 percent of participating seniors eligible to graduate.
Taylor, who has worked with the SIS program for 12 years, said leaving high school and taking that next step to college can paralyze a person and put them in a shock because they weren't prepared for things to come.
"You do have to organize and develop time management skills because no one is going to be there to wake you up," she said. "No one is going to be there to say 'Hey, do your homework or you have to get this done.' You are going to have
to fend for yourself and be prepared and ready."
Taylor explained that the SIS high school students will learn basic fundamentals about Corporate America and learn how to communicate effectively, develop resume writing skills and interviewing skills for potential internships.
For more information, visit http://www.exeloncorp.com/
communi