SouthShore Library Hosts Book Club
1/10/2018, noon | Updated on 1/10/2018, noon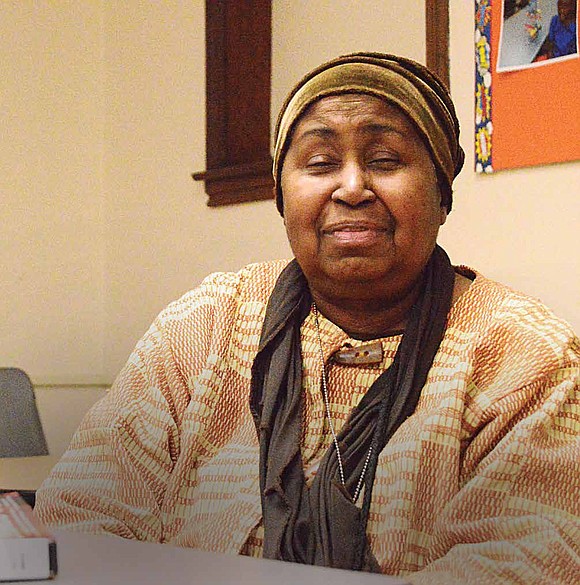 SouthShore Library Hosts Book Club
By Christopher Shuttlesworth
The Chicago Public Library (CPL) recently hosted a book club, about the book, "Behold the Dreamers" by Imbolo Mbue, in the South Shore community located on 2505 E. 73rd Street.
The novel "Behold the Dreamers" deals with marriage, immigration, class, race, and the trapdoors in the American Dream and dives into the story of a young Cameroonian couple who tried to establish a new life in New York until the Great Recession upends the economy, according to CPL.
Sandra Mohammad, CPL Branch Manager of the South Shore Library, led the South Shore book club and said the story "Behold the Dreamers" reminded her of immigrants who come to America looking for a better life, but realize there is another side of America.
"It makes you think of the people caught up in the DACA stuff where their parents brought them here but now they can be sent back and it's not their fault," Mohammad said. "So, you see the other side of America in the story."
Inside the novel "Behold the Dreamers," character Jende Jonga, a Cameroonian immigrant, moved to the United States, specifically Harlem, New York, to provide a better life for himself, his wife, Neni, and their six-year-old son. In the fall of 2007, Jende lands a job as a chauffeur for Clark Edwards, a senior executive at Lehman Brothers. Edwards, demands punctuality, discretion, and loyalty--and Jende is eager to please.
Mohammad explained that the Lehman Brothers Company and the global economy soon collapses, forcing Jende and Neni to make an impossible choice.
"Jende Jonga, a Cameroonian immigrant, really wanted his son to live in America and have opportunities that he and his wife didn't have in their hometown in Africa, but it didn't work out," Mohammad said.
She continued to say that Jende voluntarily went back to Africa and his wife, Neni didn't want to go back home, but ultimately, she accepted and eventually went back home.
"[People] think it's wonderful to come to America until they get over here and see how hard it is and then they worry if they'll be sent back," Mohammad said. "They may have a VISA, but that will eventually run out."