Residents Purchase Vacant Land via Large Lot Program
1/10/2018, noon | Updated on 1/10/2018, noon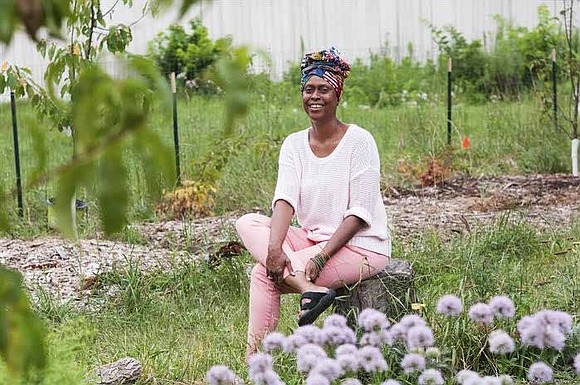 Residents Purchase Vacant Land via Large Lot Program
By Christopher Shuttlesworth
The Large Lot Program, a City of Chicago neighborhood stabilization initiative is currently helping property owners, block clubs, non-profit groups and local residents purchase City-owned land for $1 per parcel.
According to the City of Chicago, applicants must own property on the
same block; be current on property taxes; have no financial obligations to the City, and successful applicants must maintain ownership of lots purchased through the program for at least five years.
Local Englewood Residents like Mekazin Alexander and Tina Hammond recently used the Large Lot Program to help revitalize their vacant spaces with an additional $15,000 grant from organizations such as LISC Chicago and the Kresge Foundation.
"LISC's mission is to help neighborhoods become stronger and healthier so we wanted to support the transparency around the application process," said Taryn Roch, LISC director of research and development.
Roch said one of the ways that local, urban communities are being negatively impacted is through the amount of vacant lots, which she says are an "eye-sore" for a lot of the people who live in the communities where the vacant lands have become "economically non-productive" for local citizens.
However, she explained that the Large Lots Program was created through the city's Green Healthy Neighborhoods (GHN) Plan, a 10 to 20-year planning strategy that is set to help local residents revitalize communities like Greater Englewood, Greater Grand Crossing, Washington Park, Woodlawn and Fuller Park.
"The Large Lots program puts the power in the hands of the community members to turn something that was ugly before and create something beautiful and inspire other community residents to building housing on the vacant property, allowing it to become economically productive," Roch said.
The vacant lots may be used to expand the yards of existing homes, for beautification, for gardens, for housing, and other uses permitted by current zoning regulations, according to the City of Chicago.
The City of Chicago has currently sold 973 vacant lots. The application period for the sixth Large Lots program ended on Jan. 31, 2017 but the next application round is pending.
The Large Lots program is one of the recommendations of Mayor Rahm Emanuel's "Five-Year Housing Plan," which will direct $1.3 billion in public spending from 2014- 2018 to create, improve and preserve more than 41,000 units of housing citywide.
For more information, visit https://www. largelots.org/ or https://www.cityofchicago. org/city/en/depts/dcd/supp_info/large-lotprogram.
html.