Harvey Public Library Hosts Monthly Job Fair
1/10/2018, noon | Updated on 1/10/2018, noon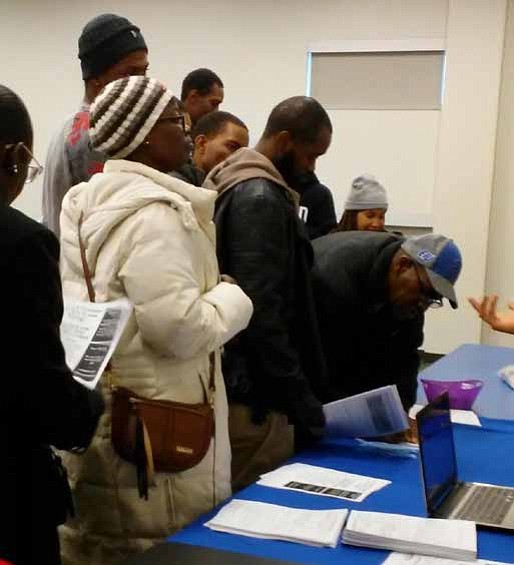 Harvey Public Library Hosts Monthly Job Fair
By: Katherine Newman
The Harvey Public Library will host the first of many monthly job fairs on Jan. 12 from 11am.-2pm. Employers will be onsite to interview and hire employees in a range of fields.
Unemployment has become an issue in Harvey and the motivation for the library to host a monthly job fair, according to Kim Peake, Youth Services Reference Manager for the Harvey Public Library.
"We want to give people hope that there is something out there for them, and thats why we decided to have a job fair," said Peake.
In November, the library had its first job fair and saw about 150 people come out in search of employment. The first job fair hosted only two employers, Del Monte and First Midwest Bank, but was still able to offer several employment opportunities.
After seeing the impact of the November job fair, the Harvey Public Library made the decision to host a monthly job fair and to involve more companies
in the hiring event.
The January job fair will have several employers conducting interviews and offering positions in diverse fields such as warehouse work, production, restaurant jobs , hospitality and customer service.
"This time we have the post office attending, First Class Staffing will be hiring for Mars candy, we will also have Schneider, the trucking company," said Peake.
It is unclear exactly how many jobs will be available at the event. "Each company varies, when Del Monte came they were looking for like fifty people, I can't really say for each new company because I don't know,"
said Peake.
Peake said that applicants can be hopeful for job placement and believes
that there will be plenty of employment opportunities.
Potential employees should arrive ready for an interview with their resumes, picture identification and social security cards.
The library offers free resume services and interview preparation for
anyone who wants to prepare for the job fair.
For more information about the monthly job fair,visit http://www. harvey.lib.il.us.