Cook County Sheriff Department Hands out 911 Cell Phones to Seniors
1/10/2018, noon | Updated on 1/10/2018, noon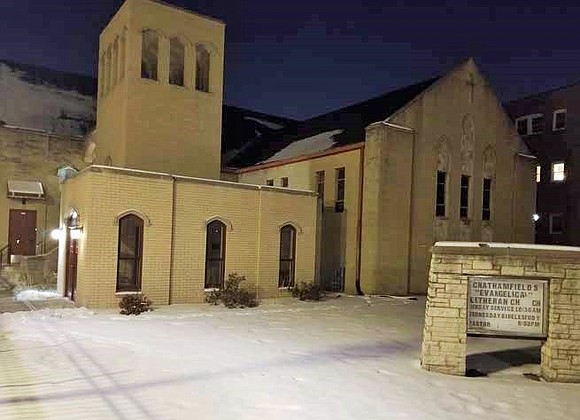 Cook County Sheriff Department Hands out 911 Cell Phones to Seniors
By Christopher Shuttlesworth
Community Members of the 6th Ward recently held their Beat 631 Community Meeting, and discussed how local seniors could use cell phones to combat crime in the neighborhood. The meeting was held at Chatham Fields Lutheran Church, 8050 S. St. Lawrence.
Katie Walsh, a representative of the Cook County Sheriff 's Department, said since 2006 the Sheriff 's office has given away free 911 cellphones to every Illinois senior.
"We know sometimes you want to call 911 and tell them what you see," Walsh said.
"These phones have no connection to you or any individual that would dial 911 [from the phone]. For many years, we've given the phones to victims of domestic violence."
She continued to explain that in the state of Illinois, a person is listed a senior at the age of 60 years or older or if they're an adult with a disability.
Walsh said the Sheriff 's Department cleans each donated cell phone and places new batteries in them so they can work.
"Every cell phone in the United States can connect and dial to 911 even if you don't pay the bill; if it doesn't have service," Walsh said.
"If you find it in your closet and it holds a charge, the cell phone can still dial 911." Officers at the Beat 631 meeting noted that when an individual calls 911, they should make sure to give as much detail of the situation that may be taking place in the neighborhood or how they may be feeling at the time.
This helps the 911 receiver become more aware of the severity of the situation.
Some areas to be cautious around that were mentioned at the Beat 631 meeting included 8030 S. Ellis (drug sales); 8036 S. Maryland (unknown subject smoking marijuana) and 8033-35 S. Maryland (unknown subjects hiding drugs on the roof of the building.)
The next Beat 631 Meeting will take place on Mar. 1, 2018 For more information, visit www. chicagopolice.org and click the Community tab.