University Of Chicago Students Work Together To Create A Unique Theatre Experience
1/3/2018, noon | Updated on 1/3/2018, noon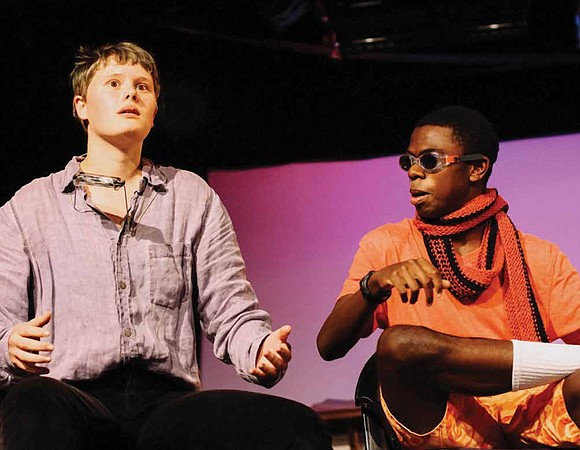 University Of Chicago Students Work Together To Create A Unique Theatre Experience
By: Katherine Newman
Students at the University of Chicago will kick off a new quarter by writing, directing, and staring in six, ten minute, performances. The
quarterly festival is called "Theater[24]" and the next installment will be
happening on Jan. 6.
The program is created by six teams of students, acting as writers, actors, directors and designers, who collaborate for 24-hours to produce
six short plays, never-before-seen and never-to-be-seen-again.
"Theater[24] is the product of spontaneous experimentation, creativity, and collaboration that is little experienced," said Corrie Besse, Managing Director and Academic Coordinator of Theater & Performance Studies at the University of Chicago. "We're not going for perfection, we're doing this because it's fun, and the audience can palpably feel that."
Theater[24] is an entirely student run production. A group of 4 students begin the process before the academic quarter starts by selecting a theme that must be placed into every play, and logistically getting ready.
Students apply to be sorted into the roles of actor, director, writer, and designer. It's a blind sorting process, allowing any student the opportunity to try their hand at theater regardless of prior experience, according to Besse.
"Last quarter our theme was the song "Year 3000" by the Jonas Brothers. Each play had to incorporate a line from the song that they were assigned," said Besse. "The plays are usually the product of the zany
sense of humor that arises by sleep deprived college students."
The 24 hour period begins with a large group meeting on
Friday night where everyone gets to meet each other. The actors give introductions so that as the writing pairs are writing through the night
they can write to the strengths of the actors.
In the morning, the writers emerge with 6 brand new plays that are
handed off to teams including a director, designer, and actors.
"We're hard at work tech-ing, memorizing, locating obscure props,
and rehearsing these shows until it is time for the performance," said
Besse. "And then we perform Saturday Night!"
The performance will take place Saturday, January 6, from 8:00– 9:00 p.m. in the Francis X. Kinahan Third Floor Theater of the Reynolds Club, 5706 South University, Chicago, IL. The cost is $4.