Chicago Heights Mayor Reflects On 2017 And Sets Big Goals For Next Year
1/3/2018, noon | Updated on 1/3/2018, noon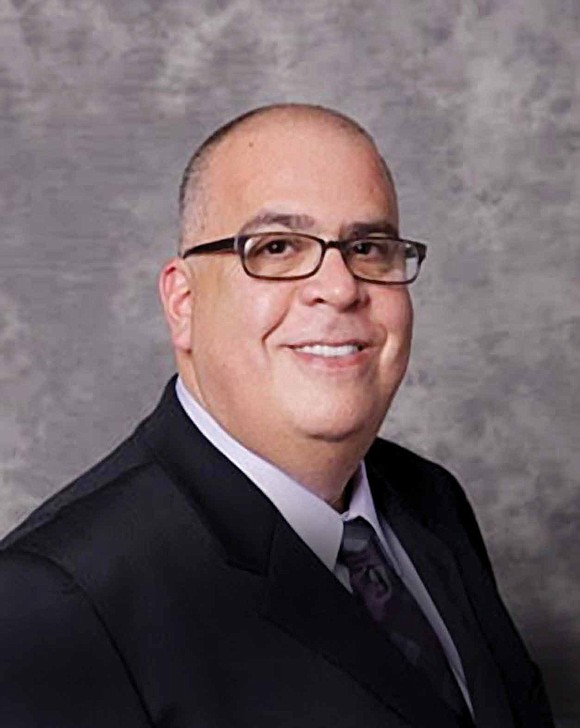 Chicago Heights Mayor Reflects On 2017 And Sets Big Goals For Next Year
By: Katherine Newman David Gonzalez was born and raised in
Chicago Heights and in 2011 he was elected Mayor of the South Suburb.
Over the last six years, he has used his knowledge as a Certified Public
Accountant (CPA) to ensure that Chicago Heights maintains a reasonable budget without sacrificing city services.
Mayor Gonzalez is a full-time CPA and Managing Partner of GW & Associates, Certified Public Accountants and Consultants. He has been handling municipal finance for the last twenty years.
"I just felt that I could take the knowledge that I've accumulated over the last twenty years and bring it back to Chicago Heights and start looking
at how we can do things differently in the South Suburbs," said Mayor Gonzalez. "What can we do to get from point A to point B that's going to improve the quality of life for our residents?
Knowing the situation that we all face here, with high unemployment and high tax rates."
As Mayor, his priority is serving the residents and businesses in Chicago Heights.
"The challenges we face are probably the same challenges a lot of the communities face, not only in the South Suburbs but throughout the state of Illinois, it's trying to deliver the same service with reduced funding," said Mayor Gonzalez.
In an effort to be proactive for the community, Mayor Gonzalez has been applying for grants to help finance city services and projects. In 2017 Chicago Heights was awarded a grant for a $249,000 reimbursement for the money spent on maintaining vacant homes in the area. This helped the community stay on budget, according to Mayor Gonzalez.
An even larger grant was awarded to Chicago Heights in 2017 that Mayor Gonzalez is very proud of.
"The biggest award that we are pretty proud of is that we received $2.1 million grant from Cook County to look at, and fix our sanitary and storm
sewers," said Mayor Gonzalez. "That's going to help us alleviate the flooding in certain areas of the city and we were very fortunate to get that award this year."
The city has a current resident population of more than 30,000 and a long history as an industrial hub, and the completion of the city's comprehensive plan during Mayor Gonzalez's administration is leading to the expansion of new business and light industry.
In 2018 Mayor Gonzalez plans to concentrate on bringing manufacturing back to Chicago Heights. This is something that he set his sights on nearly
three years ago. He has been steadily acquiring, for the city, ownership of several delinquent properties on the east side of town, known to be the
industrial side of Chicago Heights, in the hopes that the area can be redeveloped for new businesses to move in.
"Those companies are crucial because they have such a high tax base and they create the jobs that we are looking for here in the south suburbs. so we're in a good place right now because we own a lot of land now on the east side that we are going to be able to work with developers in turning that land over to developers and start bringing manufacturing back to the east side. That's what we're going to be concentrating on in 2018," said Mayor Gonzalez.
The Mayor will continue to work closely with all city departments to identify innovative programs to deliver services for residents.