University Professor Hopeful for Future of Black America
2/28/2018, noon | Updated on 2/28/2018, noon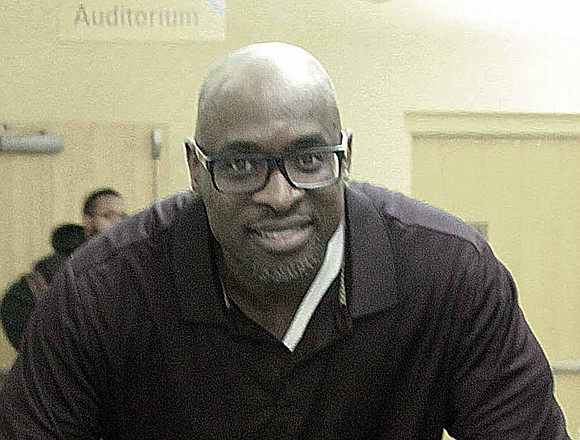 University Professor Hopeful for Future of Black America
By: Deborah Bayliss
Dr. Kelly Harris, an associate professor of African-American Studies at Chicago State University, said while there is hope, the future looks bleak for African Americans.
"Fifty years out from the assassination of Dr. Martin Luther King, Jr., African- Americans are still dealing with the same issues Dr. King talked about," said Harris. "We're still dealing with incarceration. Our poverty rates have not changed much.
More African-Americans are getting higher education, but there is still great disparity. We're also still dealing with police brutality and white supremacy," he added.
Harris shared his assessment on the future outlook for African-Americans as Black History Month winds to an end.
"A lot of us are doing well, but the commitment to change as a whole is not there," Harris explained.
Harris added in order to move the needle of progress forward, there will have to be a commitment on the part of black leadership, politicians and the African-American community, working together to bring about real solutions to a myriad of issues.
High unemployment rates, higher property taxes, higher water rates, high crime rates and poor schools are some of the issues African-Americans continue to encounter.
When asked if African-Americans are still dealing with the effects of slavery, Harris said, "My opinion and the opinion of a lot of other scholars in Black studies, is this country has never dealt with the issue of slavery."
As for Chicago, Harris said money is not coming into struggling Black communities, the areas that need it the most.
He added part of the problem is that young black males are not being properly prepared for the workforce and that it's been proven that some employers are biased against them.
It would help a lot if African-Americans knew their own history, Harris said. The school curriculum nationwide, with an exception here or there, does not include Black history the wayit should.
A report by Gary A. Johnson, publisher of Black Men in America.com, updated Dec. 2017, found that 96.1 percent of the 1.2 million households in the top one percent are White. The report states further that America's 100 richest people control more wealth than the entire Black population and the average Black family would need 228 years to build the wealth of a White family today.
"Financial literacy is sorely needed in the Black community," Harris said. "People who have access to income have access to networks, which is significant in building wealth.
Harris said he's happy to see that the younger generation of activists have picked up the fight for justice and equality and he hopes any generational divides are mended.