Chicago Advertiser Laid Foundation For Culturally Relevant Television Ads
2/21/2018, 3:31 p.m. | Updated on 2/21/2018, 3:31 p.m.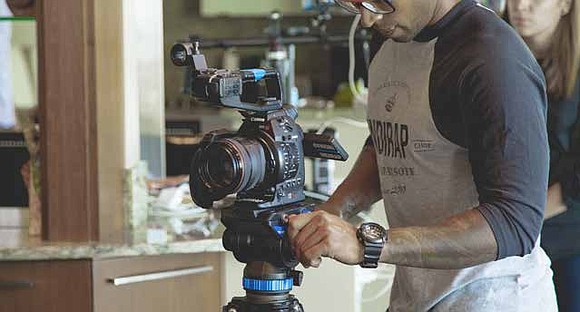 Chicago Advertiser Laid Foundation For Culturally Relevant Television Ads
By: Katherine Newman
Chicago native Thomas J. Burrell, the founder of Burrell Communications, is known for his revolutionary contributions to television advertising.
His ideas forever changed the way that blacks were represented in marketing campaigns and how they were reached through major advertising campaigns.
Burrell was inducted into the American Advertising Federation Hall of Fame in 2004 and in 2017, he became the first African American to be added to The One Club Creative Hall of Fame.
Burrell operated on the thought that "Black people are not dark-skinned white people," according to his biography from The One Club Creative Hall of
Fame, it was this mantra that guided him to reshape television advertisement to better represent African American realities.
As his clients, Burrell was able to convince both Coca-Cola and McDonalds to change the way they created their television ads to be more culturally
relevant for black consumers.
Burrell's ideas about advertising laid the foundation for the diverse and successful advertising campaigns we see today. Year after year, advertising
has continued to become more inclusive in mainstream media. Also, now more than ever, advertisers are being held accountable for their poor representations of minority groups.
Jenn M. Jackson is a Ph.D. candidate in politics at the University of Chicago focusing on black politics and researching racial group threats. She remembers the good and the bad ads across many decades of marketing campaigns.
"I'm thinking of older ads, like original soap ads that portrayed black children as inherently dirty and then they use the soap and all of a sudden they're white children and they are clean. I think back to that and how you still see a representation of that today," Jackson said.
She connected the old soap ads to a recent ad campaign by Dove body wash that showed a young black woman in a brown shirt and then she took
off her shirt and there was a young white woman in a white shirt standing in her place. The ad was reminiscent of those original soap ads that associated
blackness with being dirty, she said.
The difference between the original soap advertisements and the recent Dove campaign is how the company reacted to the allegations of poor racial
representation. Dove listened to their audience and removed the offensive ad from circulation, Jackson added.
"I do think now when we see images that misrepresent black people in advertising we actually see them being held accountable to a much larger
extent than we did previously. We see young people taking to Twitter saying that 'you've gotta remove that' and Dove said 'you're right' and they removed the ad and issued an apology and it's gone. I think that those
kinds of efforts are important," she stated.
Social media has served as a revolutionary part in adapting the world of advertising to connect with more black consumers. People who were not seeing themselves represented or products they actually use in mainstream advertisements have taken to platforms like Youtube, Etsy, and Instagram to find what they are looking for. The internet has also become a successful
way for black entrepreneurs to build their brands and launch advertising campaigns that will reach their intended markets.
"I have to believe that it's coming from this concerted effort for black people who went outside of traditional advertising roots and used things like
Youtube or Vine or Twitter or Facebook to start building campaigns for their own products and then eventually these corporations took note and said you
know that's actually working for them and maybe we should take notice," said Jackson.
In 2004 Burrell retired as CEO, but still serves as chairman emeritus of Burrell Communications, according to his Bloomberg executive profile.