Can Bronzeville's Rich Black History Be Preserved In New Developments?
2/21/2018, 3:14 p.m. | Updated on 2/21/2018, 3:14 p.m.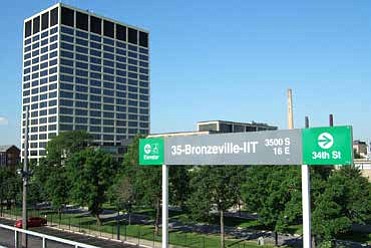 "In order to move the needle in this community to be able to attract the retail that people would like to see and the new pedestrian focused and locally owned businesses to the Bronzeville community, we have to increase the population in the community and increase the income in the community. There is already a very rich supply of public, low income, and affordable housing in Bronzeville and what we are missing is the moor market-rate housing," said Dowell.
The third point she makes is that she wants to see black-owned business thrive in Bronzeville.
"We are focusing on African American businesses in the community because those businesses bring jobs and this is part of the legacy of Bronzeville where African American businesses thrived and grew," said Dowell.
Like the Alderman, Jackson has a positive attitude about the changes coming to the neighborhood and thinks that Bronzeville will be able to maintain it's strong African American history and culture.
"I believe Bronzeville has its place in history, not only in the hundred years past, but even one hundred years going forward. I still see Bronzeville as being a centerpiece for many blacks who continue to move in and about the city.
That position I think will not change and it will still be called home by many blacks in years to come," said Williams.