Thornton Township Holds Coat Give Away
2/14/2018, noon | Updated on 2/14/2018, noon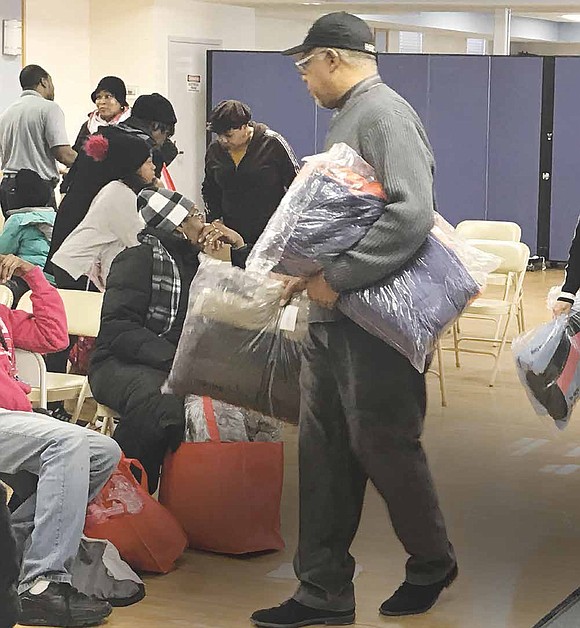 Thornton Township Holds briefly Coat Give Away
Thornton Township recently held their first winter coat give away at the Town Hall in South Holland. The event was for residents of Thornton Township and offered 400 brand new coats for children and adults atno cost, with valid proof of residency.
"We not only targeted veterans and battered women shelters and other social service organizations that might need coats, but on top of that, we put the information out into the community," said Ernst Lamothe Jr., community relations manager for Thornton Township.
Lamothe plans to make the coat give away an annual event and purposefully chose to hold the event in February because he knew that there would be people who were forgotten during the more common coat giveaways that happen during the Christmas season.
"It's been colder than the expected temperatures and we definitely knew that the need was gonna be great and it could be a very long winter. That's why we wanted to have it in February for the people who might have been forgotten around Christmas time, they are able to get a coat now," said Lamothe.
There were a wide variety of residents who received free coats at the event, and everyone seemed to be grateful for the community service.
"I recently lost my job, I got laid off at Sam's Club and it's been a little finically hard. [My daughter] got a coat already, so it will just be for me, I never have money for myself anymore," said a Thornton Township resident who waited in line with her young daughter
and did not wish you provide her name.
Elmira Calhoun, a resident of Thornton Township spoke highly of Frank Zuccarelli, Thornton Township supervisor, and everything he does for the community.
"Mr. Zucarelli is always doing something meaningful and is very supportive of this Township. If this community needs help for anything, it's always there. Whether it's food, clothes, shelter, it's always there. Nobody has to be hungry and nobody has to be without a warm coat," said Calhoun.
For more information about community service and events in Thornton Township visit www.
thorntontownship.com.