The ARK Cultivating Youth through Journalism, Mentoring Programs
Aaron Jordan Jr | 2/14/2018, noon | Updated on 2/14/2018, noon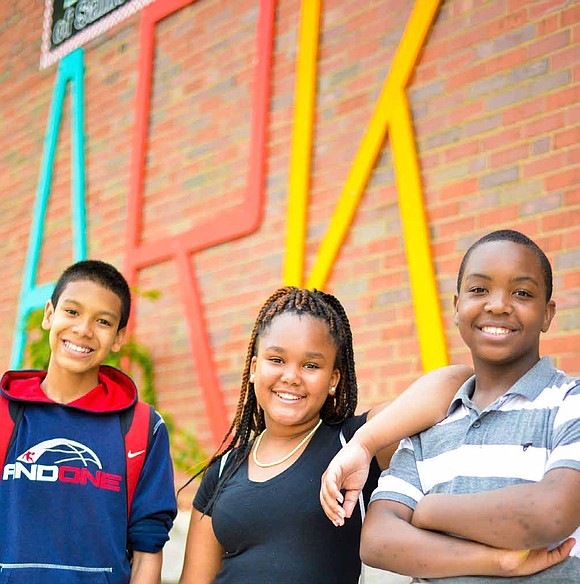 The ARK Cultivating Youth through Journalism, Mentoring Programs
By Christopher Shuttlesworth
For more than a decade, The ARK of St. Sabina has offered a variety of free after school programs for youth and young adults aged 6-28, serving between 70-120 participants in the Auburn-Gresham community. "The Ark" was named by Reverend Michael L. Pfleger, senior pastor of The Faith Community of Saint Sabina Roman
Catholic Church and serves as a safe haven for at-risk youth.
In recent years, the ARK redesigned its youth program to better cultivate the minds of community youth.
"We service any youth, including 91 schools that can make it out," Courtney Holmon, senior program director for The Ark said.
"These students are our future and there aren't too many opportunities for them. It's about being a helping hand to our community. The whole point of these programs is to create leaders and make sure whatever profession they choose, they come back and do the same for kids after them."
The youth programs are run on Monday through Friday from 3:00 p.m. to 7:00 p.m. In addition, The ARK of St. Sabina manages a high school journalism program as well as a violence prevention group on Thursdays.
Holmon said there is also a female and male mentoring program available for high school students staffed by mentors who students can openly talk to.
She added if a teen hasn't been mentored at home because mom was always working or dad may not have been around, then having a mentor is important because it provides a support system.
Students need someone to teach them about dreams and goals so their perceptions can be changed to help them overcome their current challenges, she added. By mentoring the teens, workers give them, "something to look forward to.