Upcoming Mardi Gras Party In Lansing
2/7/2018, noon | Updated on 2/7/2018, noon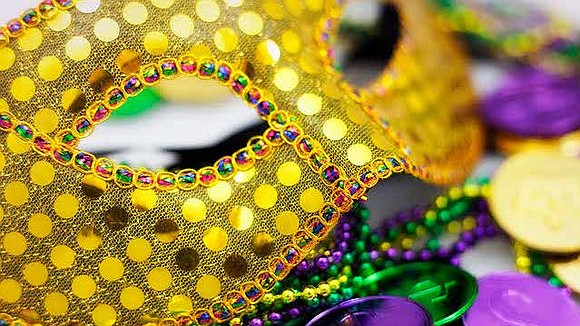 Upcoming Mardi Gras Party In Lansing
By: Katherine Newman
The Lansing Association for Community Events (LACE) is gearing up to host its annual Fat Friday celebration, in honor of Mardi Gras. The Party will offer light food, adult beverages, a raffle, costume contests,
and a jazz band. Fat Friday will take place on Feb. 9 from 6-11pm. at Kacey's Banquet Hall in Lansing.
"We are trying to give back to Lansing and give people a place to go and see each other and have a good time, that's our main goal with Fat Friday," said Patricia Leck, event organizer for LACE.
Mardi Gras, also known as Fat Tuesday, is heavily celebrated in New Orleans the day before Ash Wednesday.
Fat Tuesday is a day of indulgence before the start of Lent, where many people choose to give up some of their guilty pleasures for the 40 days leading up to Easter.
"It used to be Fat Tuesday, but we changed it to Fat Friday because we thought having it on a weekend would make it easier for more people to attend," said Leck.
To increase the authenticity of the event LACE has added a live jazz band to the list of attractions this year and there will once again be a trumpet-led line parade. Both are notable traditions from Mardi Gras in New Orleans.
"We have a trumpeter that comes in and just like you get at Mardi Gras weekend, we do a line parade all around the space. Everyone seems to really enjoy it," said Leck.
Attendees are encouraged to dress up in Mardi Gras themed clothing. A King and Queen will be named at the event based on who is best dressed along with a Krewe contest awarding a prize to the best group costume theme. Last years Krewe winner was a group dressed as
pirates, according to Leck.
This event is not a designated fundraiser for LACE, but more to just provide a fun event for the community to get together.
We have a lot of fun doing it and we really look forward to doing it every year. This year we have changed the venue because we try to do as much as we can with all of the businesses in our village. We feel that as long as we make enough to cover the event we are good with it,"
said Leck.
Tickets cost $10 and can be purchased from J.J. Kelleys, Lansing Chamber of Commence, Lynnie Ques, Mancino's, Minuteman Press, Water's Edge Gifts, and LACE Board Members.