Fundraising Event For Ray Elementary Held In Hyde Park
2/7/2018, noon | Updated on 2/7/2018, noon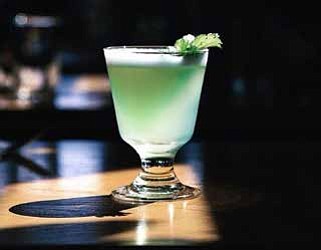 Fundraising Event For Ray Elementary Held In Hyde Park
By: Katherine Newman
William H. Ray elementary school recently held their third annual Raise a Glass for Ray School fundraiser at The Promontory in Hyde Park. The fundraiser was put on by Friends of Ray School Parent Teacher Organization, a 501(c)(3) non-profit operating to support the students, teachers, and staff of Ray Elementary.
The fundraiser is one of many that contribute to the Friends of Ray yearly budget which funnels about $60,000 a year back into Ray Elementary, according to Anne Renna, vice president of Friends of Ray.
"We fund a lot of enrichment and extra support type initiatives. The Raise a Glass event funds our general budget which every year includes funds for each grade level to do some kind of special enrichment activity," said Reena. "For example, the third grade does a History
of Chicago play every year and it typically has a lot of musical numbers and what the third grade does is uses its enrichment money to hire a choreographer from the Hyde Park School of Dance to work with the kids on these dance numbers."
This is the third year Friends of Ray has put on this fundraising event and it all started when The Promontory opened in Hyde Park.
"The idea really was prompted when The Promontory came to Hyde Park. We suddenly had this very attractive venue with a space that seemed like it could accommodate a large crowd in a fun atmosphere," said Reena.
Every year, attendance has been made up mostly by parents and teachers of Ray Elementary with the addition of a few former parents, alumni, and community members purchasing tickets to show their continued support of the school and public education, according to Reena.
Friends of Ray has been able to make a profit off the event by arranging a deal with The Promontory that provides certain food and drinks for a set price per person, then tickets are sold at a higher price than what the venue is charging and Friends of Ray keep the difference. This is a very common model for fundraising events like this and one of many for Ray School.
"The Raise a Glass event raises about $7,000, so we have several other fundraisers to support all the things that we do, but it's a nice contribution to that," said Reena.
For more information on upcoming fundraisers visit www.rayschool.weebly.com.