AnitaB.Chicago Hosts 'Power of Intention' Workshop
2/7/2018, noon | Updated on 2/7/2018, noon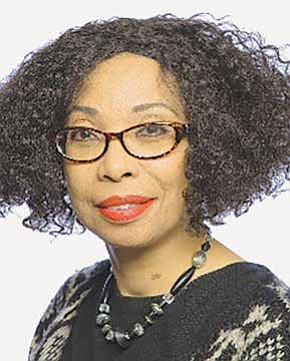 AnitaB.Chicago Hosts 'Power of Intention' Workshop
By Christopher Shuttlesworth
AnitaB.org, a global, nonprofit headquartered in Palo Alto, CA, recently held a workshop entitled "The Power of Intention: Creating
the Life You Want" and discussed how valuable writing down your goals can help you towards accomplishing them.
AnitaB.org's mission is to connect, inspire and guide under-represented groups in computing. AnitaB.Chicago, one of 20 chapters,
launched in 2015, and currently conducts monthly meetings and programming tutorials on a variety of topics.
La'Shon Anthony, community leader at AnitaB.Chicago, said during their recent conference, Speaker Hermene Hartman discussed how individuals need to find out what their ox is and what keeps them from
accomplishing goals and moving forward.
Anthony continued to explain that people also created personal
vision boards and held discussions about the sub-consciousness of one's mind being like a computer that absorbs everything including negative energy, which may create burdens and unhealthy diseases.
"Some people broke their vision board down through months or years while others did it by seasons," Anthony said. "It's very easy for
someone to say I want to lose 20 pounds, save $500 for a trip or take a new class and learn. But for most people, if they don't write it down and give themselves deadlines, then those things won't happen.
Writing it down and developing an action plan is the highest way towards success for most people."
She said a vision board is one way of accomplishing your goals,,
but there are a lot of online tools, like a google calendar, where people can block off 30 minutes or an hour per day to dedicate time for some action for their goal.
"You can't get there without a plan," Anthony said. "You have to invoke it and say the words out into the ethers so things will happen. You have to talk to people and let them know what you're interested in because there may be people who can assist, introduce or make a recommendation towards your goal in regards to a trainer or meditation
expert."
Anthony said she personally believes that 2017 was a bad year for
millions of people and the beginning of the 2018 year is a great time to shake off that negativity, sit down and get in tune with oneself to determine what 2018 will look like for them.
"[You have] to say I have some control over what happens, but what do I want to happen?"
For more information on how to join the AnitaB.Chicago chapter or to view upcoming events, visit http://chicago.anitab.org.