Rainbow PUSH Presents Special Tribute To the Life and Legacy of Nancy Wilson
12/26/2018, noon | Updated on 12/26/2018, noon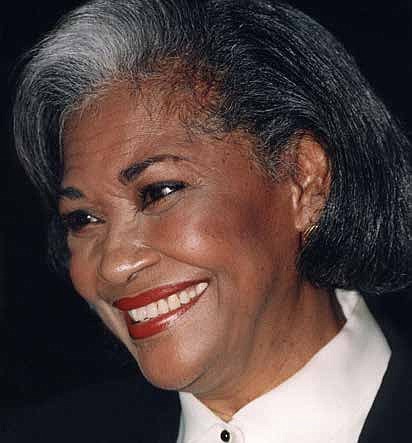 Rainbow PUSH Presents Special Tribute To the Life and Legacy of Nancy Wilson
The Rainbow PUSH Coalition recently presented a special musical tribute to the life and legacy of the iconic, three-time Grammy-winning singer and freedom fighter, Nancy Wilson.
The tribute was held on Saturday, December 15, 2018 at the Rainbow PUSH Coalition's National Headquarters located on 930 E. 50th Street in Chicago. Wilson died on Thursday, December 13 at her home in Pioneertown, Calif. She was 81.
"There will never be another Nancy Wilson," said Rev. Jesse L. Jackson, Sr., founder and president of the Rainbow PUSH Coalition. "A woman of song, style and substance, she was perhaps the preeminent artist of her day," he said.
International vocalist and actress, Joan Collaso, performed Wilson's music and Rev. Jackson reflected on Ms. Wilson' life-long commitment to the struggle for racial, social and economic justice.
Wilson was an early and strong supporter of Rev. Jackson and the civil rights movement in Chicago from Operation Breadbasket to Operation PUSH to today. Now known as the Rainbow PUSH Coalition, Operation PUSH was founded on Christmas Day, 1971.
Whenever she was in Chicago to perform, Wilson made sure to attend PUSH's regular Saturday morning community meeting. To help raise money for PUSH and the Civil Rights Movement, she performed year after year at the immensely popular business and cultural event founded by Rev. Jackson, Black Expo.
"She was a magnificent singer and an even better person, committed to civil and human rights around the world," Rev. Jackson said. "She was a person of infinite grace and sophistication. She sang for us. She marched with us. She stood with us in support of Dr. King. She will live for as long as we remember her and her beautiful music. We will never stop listening to Nancy Wilson."