CHICAGO CHILD CARE SOCIETY LOOKS AT TWO-GENERATION APPROACH TO COMMUNITY SERVICE
12/12/2018, noon | Updated on 12/12/2018, noon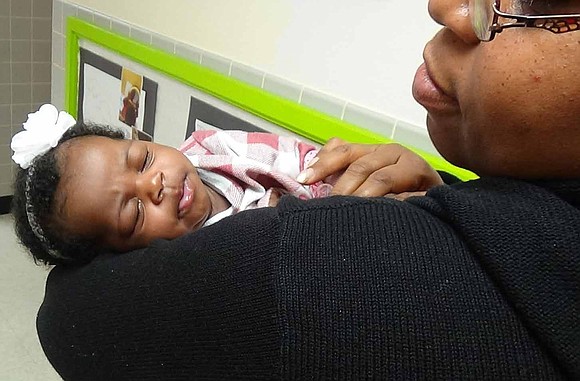 Chicago Child Care Society Looks At Two-Generation Approach To Community Service
BY KATHERINE NEWMAN
As the Chicago Child Care Society (CCCS) prepares to celebrate their 170th year of operation, the organization has been focusing on a new approach to providing services to the people of Chicago. The organization will soon adopt a two-generation approach that will look at the needs of children in the city, their families, and work to create economic security that can be passed from one generation to the next.
"As we embark upon our 170th anniversary next year, we went into strategic planning and really thought about what it would take for us as an organization to further demonstrate our commitment to the human potential that exists within the family and the children of the families that we serve. We decided to take a two-generation approach, which we are piloting in Englewood, to put the entire family on a path to economic security," said Dara Munson, CEO of the Chicago Child Care Society.
The Chicago Child Care Society is a nonprofit organization that provides children, youth, and families the tools to reach their full potential. The organization is based in Hyde Park and provides community-based education and human services in Chicago's south, southwest and south suburban areas, according to the Chicago Child Care Society website.
"Right now, the majority of the families that we serve are from low-income communities so that creates a plethora of challenges and barriers in their day to day lives and while we knew that we are doing a great job of providing early education there is more to be done," said Munson.
"This idea is really about providing services to parents and children together and holding ourselves accountable for outcomes achieved on the part of the parent or caregiver in the same way that we currently do for the children that we serve."
Chicago Child Care Society has chosen to explore the two-generation approach because they have found that by providing support for the whole family and helping them to create a more stable pathway it increases the child's chances of graduating high school and going on to college, according to Munson.
"Increasing a family's income during early childhood can have a lasting effect on their life," said Munson. "When you think about providing not just financial security but also a reduction of stress for our families, it is easy to see not only the moral reason to do this but also the economic reason to do it knowing that this work can have a long-term effect on the children that we serve and their ability to become active and contributing members of society."
Although there is not a finalized timeline for when this programming will launch across each CCCS Center, Munson said that she anticipates being able to set a launch schedule in less than a year. For more information on services visit cccsociety.org.