Chicago Park District Neighbored Ice Rinks Now Open
12/6/2018, 4:39 p.m. | Updated on 12/6/2018, 5:24 p.m.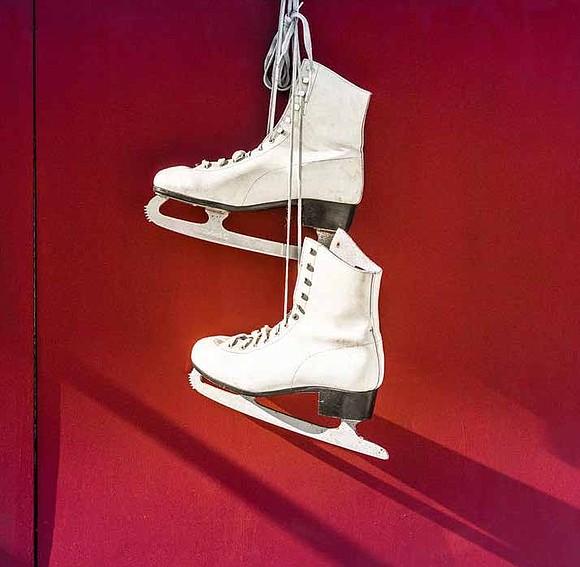 Chicago Park District Neighbored Ice Rinks Now Open
The Chicago Park District has announced that the Chicago Blackhawks ice rinks at parks citywide are open for the season, weather permitting. Skate rentals are available at all rinks. Patrons may also bring their own and enjoy amazing views of Chicago's skyline and city parks while skating.
"Skating is just one more fun and exciting way to enjoy your neighborhood parks this winter," said Park District Superintendent and CEO Michael Kelly.
"From learning how to shoot a puck or twirl gracefully while on skates, neighborhood ice rinks provide visitors of all ages with access to quality programming and memorable experiences close to home."
Child ice skater trainers and sled assisted skates are available to allow people of all abilities to skate together. These specialty sleds for both children and adults are designed with a foot guard, ABS bucket seat, foot rest and pusher handle.
Maggie Daley Park's popular ribbon, which is twice the length of a normal ice rink, is open. Open skate and family skate opportunities are available throughout the season at all of the rink locations. Come learn to skate or participate in popular programs like Stick & Puck, Pond Hockey and Rat Hockey. Participants start by learning the basics of balance, forward stride, starting and stopping, and backward skating.
Admission is free to all five neighborhood ice
rinks. Skating rental is $7 for all ages.
Locations include:
· McKinley Park, 2210 W. Pershing Rd., 312-
747-6527
· Midway Plaisance Park, 1130 Midway
Plaisance North, 312-745-2470
· Mt. Greenwood Park, 3721 W. 111th St., 312-
747-6564
· Warren Park, 6601 N. Western Ave., 773-
262-6314
· Wentworth Park, 5625 S. Mobile Ave., 312-
747-6993
Please be advised that Riis Park, 6100 W.
Fullerton Ave., and Rowan Park, 11546 S.
Avenue L, are not opening at this time. Check
the Chicago Park District website for updates.
CHICAGO BLACKHAWKS HOCKEY CLINICS
The Chicago Blackhawks offer kids, ages 5 to 12 years old, the opportunity to participate in free learn-to-play ice hockey clinics. Use of skates and professional equipment will be provided at no cost to the participating skaters.
Participants will also receive a free Chicago Blackhawks jersey. Skating experience is not required, but participants should plan on arriving 20 to 30 minutes prior to the scheduled lesson. Spots are limited; interested individuals should register online at https://www.nhl.com/ blackhawks/community/cpd-clinics.
· Warren Park- December 8, January 16 & 23
· McKinley Park- December 15
· Midway Plaisance Park- January 19
· Mt. Greenwood Park- January 26 & 30
· Riis Park- February 2
· Wentworth Park- February 6
SILVER SKATE COMPETITIONS
Competitive skaters are invited to participate in seven local speed skating competitions and a citywide championship. Silver Skates is open to children and adults. Distance to skate is determined by the age of each participant.
Distances range from 100 meters to 10,000 meters. Participants must register on site an hour prior to the meet. Registration will be taken on a first come, first-served basis to the first 20 participants from each age group and gender. Helmets and skates are available free of charge at all meets.