SocialWorks Expands Donation Window For Warmest Winter Clothing Drive
12/5/2018, noon | Updated on 12/5/2018, noon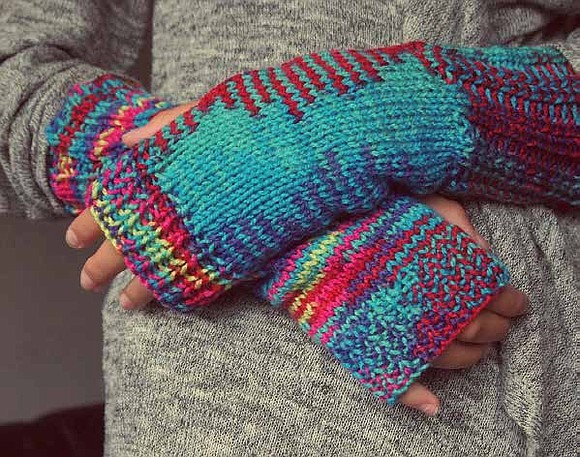 SocialWorks Expands Donation Window For Warmest Winter Clothing Drive
BY KATHERINE NEWMAN
A Chicago based nonprofit, SocialWorks, is in the midst of their Warmest Winter clothing drive. Originally scheduled to run from Nov. 5 to 18, SocialWorks recently announced that they would be extending the drive to Dec. 15 to allow Chicagoans a little more time to make donations.
"To all that have donated to our warmest winter clothing drive already, thanks so much for your support! For those that haven't been able to yet...you're in luck!
We're extending the Warmest Winter clothing drive until December 15th! Together, we can help warm Chicago's winter," a representative from SocialWorks said in a written statement.
SocialWorks is a nonprofit organization, led by Chance the Rapper, that aims to empower youth through the arts, education, and civic engagement while encouraging its young participants to become leaders and make a positive impact on their communities in Chicago, according to the Social- Works website.
Chance the Rapper, whose legal name is Chancellor Bennett, is a Grammy award winning rapper who was raised on the south side of Chicago in the Chatham neighborhood.
The Warmest Winter initiative was created by SocialWorks to raise awareness and to provide relief for the cities homeless population and transient community by providing them with warm clothing items to help them make it through Chicago's harsh winter.
According to the Chicago Coalition for the Homeless, the total unduplicated count of people that were homeless in Chicago throughout 2016 was 80,384. Of those people, 80% were living doubled-up which means they were sharing the housing of others due to loss of housing, economic hardship, or a similar reason. Likewise, the Chicago shelter system served 23,808 people in 2016, according to the same report provided by the Chicago Coalition for the Homeless.
The Warmest Winter campaign is aiming to make the winter a little more bearable for those thousands of people that are currently homeless in Chicago and from November to February, SocialWorks will be providing volunteer opportunities, experiences, and contributions that benefit the homeless.
Acceptable donations include coats, hats gloves, and scarves and can be brought to a number of drop off points throughout the city that can be found on the SocialWorks website.
An upcoming event hosted by SocialWorks at the Museum of Science and Industry (MSI) will also serve as a drop off point for donation items. Night at the Museum will take place at MSI on Dec. 20 from 6 p.m. to 10 p.m. and will be a night full of fun and thoughtfulness.
"We are thrilled to partner with SocialWorks to host A Night at the Museum at MSI," said Amy Patti, communications director, Museum of Science and Industry.
"Both of our organizations strive to motivate children to realize their
full potential, and this partnership with SocialWorks is an exciting opportunity to celebrate the city and provide the necessary tools to support Chicago's bright future."
For more information on SocialWorks, the Warmest Winter Campaign, or Night at the Museum visit socialworkschi.org.