MY BLOCK, MY HOOD, MY CITY MAKES PLANS TO LIGHT UP KING DRIVE
12/5/2018, noon | Updated on 12/5/2018, noon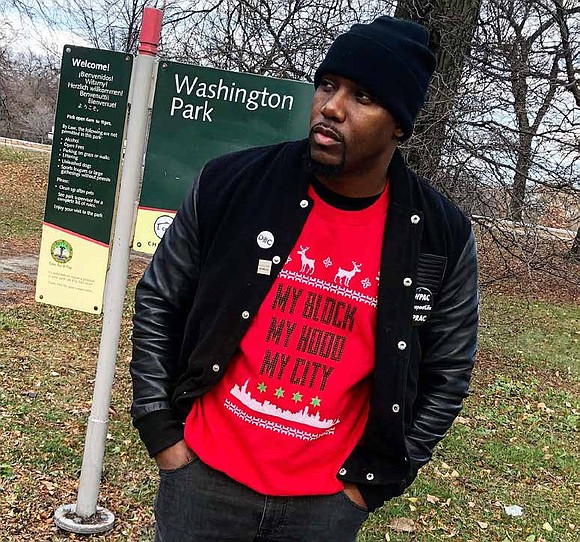 My Block, My Hood, My City Makes Plans To Light Up King Drive
BY KATHERINE NEWMAN
A local nonprofit organization, My Block, My Hood, My City, has organized Be A Part Of The Light which will bring holiday lights and decorations to Martin Luther King Jr. Drive from 51st to 95th streets. The decorating will take place from 1 p.m. to 4 p.m. on Dec. 8th, Dec. 9th, and Dec 15th and each day will focus on a different section of King Drive.
On Dec. 8th volunteers will decorate King Drive from 79th to 87th street, Dec. 9th will focus on 51st to 67th street, and the final day, Dec. 15th, will decorate 87th to 95th street. The Be A Part Of The Light events will also include hot cocoa, coffee, and snacks.
My Block, My Hood, My City is a nonprofit organization that provides underprivileged youth with a greater understanding of the world and opportunities beyond their neighborhood. The organization gives young people the opportunity to explore science, art, culture, volunteerism, health, community development, culinary arts, and entrepreneurship, according to their website.
The founder of My Block, My Hood, My City, Jahmal Cole, has invited people from across the City to come to the south side and help hang lights on King Drive.
"Dr. King was all about things being interrelated so I interpret that as what's happening on 51st Street and King Drive should matter to you even if you live on Fullerton," said Cole. "There are 77 communities, but there is only one Chicago and we know that so, in that theory of things being interrelated, we want Chicago to be more connected and we thought there was no better way than inviting residents of Chicago to come from all over to bring cheer to an area that is under-resourced and could use some support."
With the help of block clubs and resident associations that exist along King Drive, Cole and his team have connected with several residents along the street that are excited to have their streetscape lit up with holiday lights.
"I think the impact will go way beyond the event itself. This is about making kids smile and giving them optimism but with My Block, My Hood, My City, we are all about breaking down barriers that divide Chicagoans so the impact of this really is going to be getting people from various neighborhoods in Chicago and having them interact with each other on a human level so we can build something together," said Cole.
Volunteers from across the city are invited to come to any decorating event that they can to help hang lights and for those that are unable to give their time, the organization is accepting donations of holiday lights, other necessary decorating equipment, and monetary donations.
For more information on Be A Part Of The Light campaign, to purchase supplies, or to request lights if you live on King Drive visit www.formyblock.org/jointhelight