CHICAGO COMEDIAN HOSTS TWO-NIGHT STAND-UP PERFORMANCE
12/5/2018, noon | Updated on 12/5/2018, noon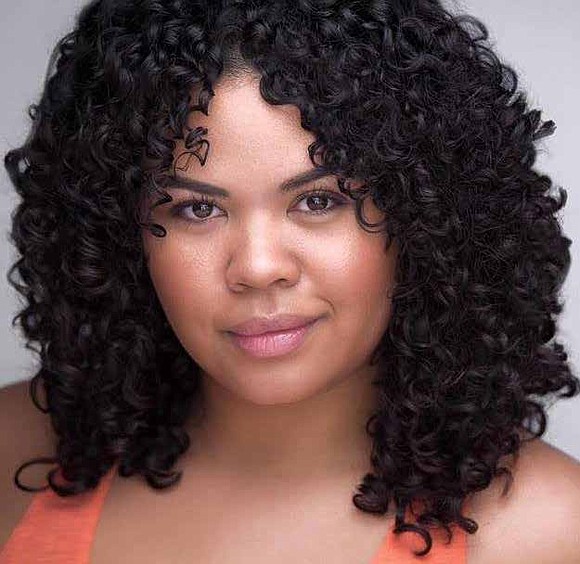 Chicago Comedian Hosts Two-Night Stand-Up Performance
BY KATHERINE NEWMAN
Emmy-nominated actor and well known Chicago comedian, Melissa DuPrey, recently performed the highly anticipated SEXomedy 2.0: The Second Coming at Chicago Dramatists. DuPrey's well-received comedy show brought humor to many taboo topics surrounding sexuality and her own personal experiences.
DuPrey is originally from the Humboldt Park neighborhood but moved to Texas with her mother in her early teenage years to escape the violence that was taking place in the neighborhood at the time. After earning double Bachelor degrees from the University of Houston, she returned to Chicago to join the all-Latina theatre company, Teatro Luna.
"My uncle Tony always encouraged me to be funny as a woman and a woman of color. Knowing that I was kind of a goofy kid and loved comedy, he always told me that comedy was the highest form of intelligence and that if I could master comedy as a woman and as a woman of color that I could basically conquer the world. I didn't really know what to do with that messaging at the time but he really influenced my life because he was fun and also very smart and I really looked up to him," said DuPrey.
The idea for SEXomedy was somewhat thrust upon DuPrey when she was working for a theatre company that ended up with less than enough performers for a show that they had already sold tickets for. DuPrey said that
she was told to get on stage and perform and all she felt confident performing was sex jokes. Her performance was so well received that night that she decided to build upon it and created SEXomedy, and later SEXomedy 2.0.
"I was basically ranting about the frustrations of dating and sex in this peace and it was so well received. For that 15 minutes I had the whole place rolling on the floor laughing and so I was asked to do it again. Eventually, I had done enough 15-minute sets that I had 45 minutes of material and I workshopped that into the very first version of SEXomedy that opened in 2012 and I oversold that house of a 100 seat theater by 100 people. So I had 200 people in a theater for my very first time as a storyteller and a solo artist," said DuPrey.
As far as comedy in Chicago goes, DuPrey said she did not have a typical experience getting her start in stand-up being that she was simply thrust into the spotlight and didn't spend time doing open mic nights or playing to empty clubs. She is thankful for the opportunity to be doing comedy in Chicago.
"I think Chicago is the place where people nurture and develop their voice. I think Chicago is a capital for comedy and a Mecca for comedy and we are in the best city to develop," said DuPrey.
To learn more about Melissa DuPrey visit www.melissaduprey.com.