SOUTH SUBURBAN COLLEGE NAMES FIRST-EVER FEMALE PRESIDENT
8/29/2018, noon | Updated on 8/29/2018, noon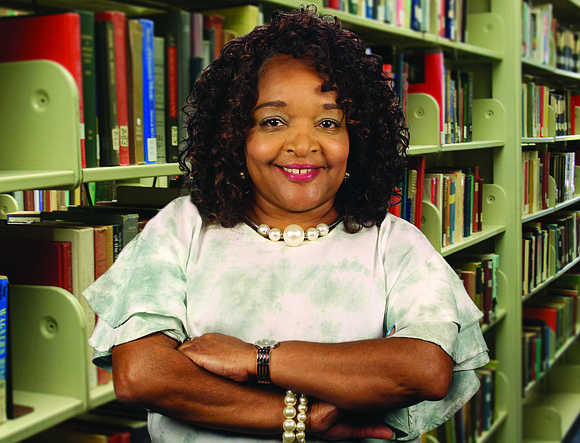 South Suburban College Names First-Ever Female President
BY KATHERINE NEWMAN
A recent vote by the South Suburban College (SSC) Board of Trustees unanimously appointed Dr. Lynette Stokes, the current Vice President of Academic Services at SSC, as the next college president and on Oct. 1, she will assume her role as the first woman President is SSC's history.
"I'm honored that our Board of Trustees has confidence in my leadership ability. This is a very unique time in higher education and we are making history here at South Suburban College because I will be the first female president in the 91-year history. More importantly, we are also making history in the state of Illinois because there are not a lot of female presidents in the community college setting," said Stokes.
In preparation for her transition from Vice President to President, Stokes has been working closely with board members, community representatives and constituents, and the exiting president to develop an understanding of her new role, the needs of the community, and the needs of the school.
"The board appointed me in April and they allowed a lot of lead time so that I could do that crosswalk with the current president and be out in the community networking," said Stokes. "That has been the focus for the last few months, renewed relationship building, understanding what direction we are going in as an institution, what our key performance indicators are and how do we get there, and what the expectation is for me as a leader."
Now that school has resumed for the fall, Stokes will be spending time connecting with students to learn what their needs are and how she can best serve them as President of SSC. Stokes, who grew up in Chicago and in the child welfare system, believes that she will be able to connect with her students through emotional understanding.
"I think I have a different kind of connection and perspective because of my background. I grew up in the child welfare system and was in child welfare at nine different foster homes, but what remained constant for me was that I was allowed to stay in the same school setting and having that connection with my teacher showed me the value of education because it was the saving grace for me. I think because of my socio-economic background, I lead with more of an emotional intelligence which will give me an edge in terms of understanding and making a connection with my students," said Stokes.
As October inches closer and closer, Stokes is steadily preparing herself to take over as President of SSC.
"I know that understanding the challenges we face and what's going on is going to take a team and I am excited to have the opportunity and I'm excited for what we are going to do for our students and in the community. I carry it with a great deal of humbleness and honor that I am the chosen one," said Stoke.