Career Coach Gives Advice On How To Prepare For a Career Change Or Promotion
8/29/2018, noon | Updated on 8/29/2018, noon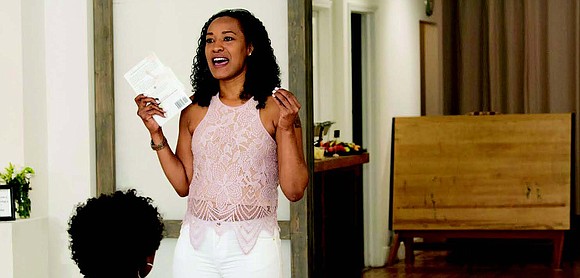 Career Coach Gives Advice On How To Prepare For a Career Change Or Promotion
BY KATHERINE NEWMAN
Career Coach, Success Mentor and Speaker, Lakrisha Davis, recently visited the Chicago Citizen Newspaper to talk about her work and share some of her tips and tricks for making a career transition.
Not too long ago, Davis found her self in a job that she was not fulfilled by. She made the choice to leave her job without any idea of what might follow that decision and quickly learned the job market had drastically changed since the last time she had been submitting her resume.
"I had to really get out there and figure out how to make this work for myself after being at a job for several years and the job market changing right before my eyes. I had to figure out how to make my resume work and pass the Applicant Tracking Systems (ATS). Going on an interview, we can't any longer go and just say we are looking for a better opportunity, you have to be creative and there is a lot more competition," said Davis.
After navigating all of these unexpected barriers to employment, Davis said she was able to secure a better position than she ever expected and increased her salary by 60 percent. Though finding success for herself, Davis realized that she wanted to teach other people how to do what she had just done.
"What I do is I help mid-career to executive level professionals usually make their career transitions all the way from resume writing and I also offer full service coaching from interviewing, job search strategies, and leveraging LinkedIn which I think a lot of people miss out on opportunities on LinkedIn. Also, I help people that are looking to create their own jobs for themselves, I help them create their own careers from the ground up," said Davis.
For people who have found themselves at a job they no longer enjoy, Davis recommends developing an exit strategy that could include either organizing your money in a way which makes it possible to take a couple months off to focus on job hunting, or building an after work schedule that focuses on searching for and applying to new positions.
"Figure out what your goal is to make this transition, whether it's three months or six months, and what do you need to do to get there," said Davis. "Make a plan for yourself where you can recharge and focus on what's next. If you have savings already then that works and if you don't then you have to figure out how to make it work for you."
For those who love their company, but see themselves in a higher role, Davis tells people to "consult their leader" and let them know what work they want to do and what position they want to hold. For more information visit www.lakrishadavis.com.