The Queen Of Soul Has Died
8/22/2018, noon | Updated on 8/22/2018, noon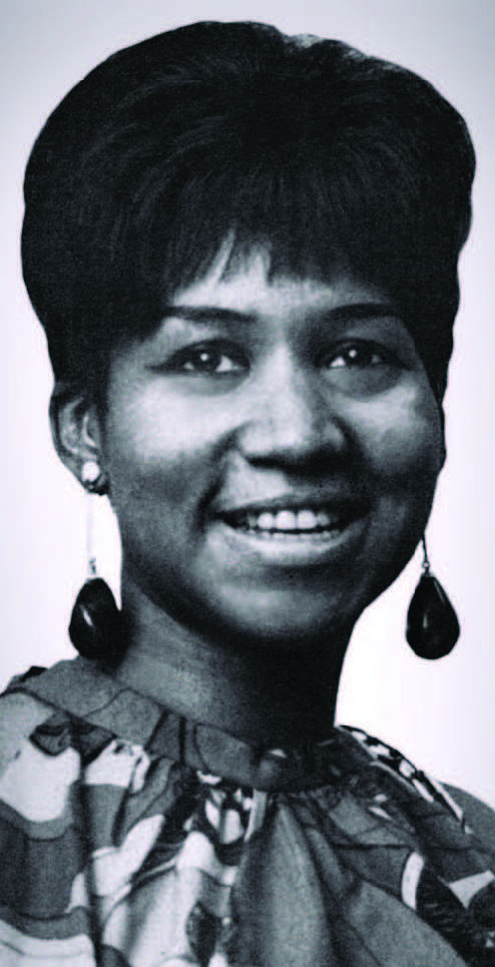 The Queen Of Soul Has Died
BY KATHERINE NEWMAN
The Queen of Soul, Aretha Louise Franklin, died on Aug. 16 at the age of 76
after battling advanced pancreatic cancer.
The 18-time Grammy Award winner passed away at her home in Detroit with
her family and loved ones by her side, according to a statement issued by Franklin's
family through her longtime publicist, Gwendolyn Quinn.
The singer has a musical and cultural history that touched millions of people
over the last six decades, from her first recording as a teenage gospel star, to her
most recent RCA Records release, Aretha Franklin Sings The Great Diva Classics,
according to the official Aretha Franklin website.
One of her most notable performances in recent memory was the moving performance of "My Country 'Tis Of Thee'" that she gave at the first inauguration of
President Barack Obama in 2009.
"Aretha helped define the American experience. In her voice, we could feel our history, all of it and in every shade—our power and our pain, our darkness and our light, our quest for redemption and our hard-won respect. May the Queen of Soul rest in eternal peace," President Obama tweeted just hours after the news of Franklin's passing became public.
Franklin also performed at the inaugural gala of President Jimmy Carter in 1977
and she performed "I Dreamed A Dream" at President Bill Clinton's inauguration in
1993, according to Time Magazine.
In 1967 Franklin won her first two Grammy Awards for her song Respect which was chosen as the Best Rhythm and Blues Recording and the Best Rhythm and Blues Solo Vocal Performance by a Female that year. Since that time she received 44 nominations and 18 total Grammy Awards for her classic songs like "Chain Of Fools", "Bridge Over Troubled Water", "Hold On I'm Comin", and "Never Gonna Break My Faith". In 1991 she was awarded the Grammy Legend Award, in 1994 she was awarded the Grammy Lifetime Achievement Award, and for now, she has five recordings in the Grammy Hall of Fame, according to the Recording Academy.
There is no question that Franklin touched lives with her music but more than that, she changed lives through her work as a civil rights activist and often used her platform as a musician to spark a deeper conversation.
In the second half of the 20th century, Franklin publicly supported Angela Davis, a well known revolutionary and civil rights activist, and in 1970 when Davis was arrested on charges of murder, kidnapping, and conspiracy, Franklin told Jet Magazine that she would post Davis' bond "whether it was $100,000 or $250,000."
The Dec. 3, 1970 issue of Jet Magazine went on to quote Franklin as saying "My daddy (Detroit's Rev. C.L. Franklin) says I don't know what I'm doing. Well, I respect
him, of course, but I'm going to stick by my beliefs. Angela Davis must go free. Black people will be free."
There is no doubt that Franklin had a soul that was cherished and will be missed dearly but her voice will forever live on through her robust catalog of music that has truly transcended race, class, and time.